AIIM EXPO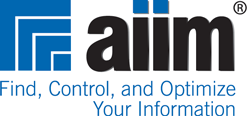 The AIIM International Exposition and Conference will take place April 20–22, 2010 at Pennsylvania Convention Center.
Again, many PDF/A Competence Center members will exhibit at the AIIM show. Please use the opportunity to meet them in Philadelphia.
There will be a PDF/A meeting at April 21st, 6 PM organized by the PDF/A Competence Center.