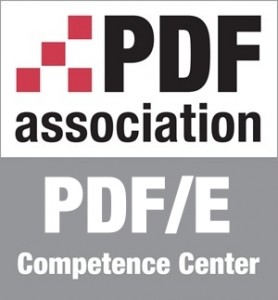 As with every other industry, the AEC (architectural, engineering, construction) industries and manufacturing have been slowly transitioning over the past 40+ years from paper to electronic documentation and specifications.
Quite apart from the more prosaic uses of PDF in the back office for contracting and invoicing, PDF technology pervades these industries at the operational level, from design to production to documentation and management.
ISO 24517 (PDF/E), first published in 2008 and based on PDF 1.6, was created to meet the needs of organizations who need to reliably create, exchange and review engineering documentation.
PDF/E-2 will be based on ISO 32000-2 (PDF 2.0), and addresses video and other dynamic content or integrated source data, including the PRC 3D format native to PDF 2.0.
The PDF/E Competence Center is for experts in 3D technology, AEC industries and PLM applications to exchange information with PDF technology experts and collaborate on PDF technology for engineering needs. Chaired by the 3D PDF Consortium's Phil Spreier, the PDF Association is looking forward to a lively and productive collaboration.
Members of the PDF Association may join the PDF/E Competence Center by simply subscribing to the PDF/E Mailing list; see the members-only intranet for more details. Non-members should consider joining the PDF Association in order to gain access to this discussion forum and other members-only resources.