Contact us
You can reach the PDF Association in many ways, including local contacts.
Primary points of contact
CEO
Contact CEO Duff Johnson (email) directly with public-relations inquires and to learn how to get involved with the PDF Association.
CTO
Members may contact CTO Peter Wyatt (email) directly to book training sessions and address members' technical questions in a private setting. This service is provided gratis to all Full and Partner members. Note that Peter cannot sign an NDA on behalf of the PDF Association.
Staff
Contact PDF Association staff (email) for assistance with membership, website operations or inquiries regarding the PDF industry. We will route your query to the appropriate party. Contact PDF Evangelist Thomas Zellmann (email) or Operations Director Matthias Wagner (email) for communications in German.
ISO Committee Manager & Standards Director
Contact Betsy with questions about the ISO committees, U.S. Technical Advisory Group (TAG) and PDF Association working group operations.
ISO Liaison Officer
Dietrich is Managing Director at callas software, the Vice-Chairman of the Board and the PDF Association ISO Liaison Officer. Contact Dietrich regarding liaison requests from ISO committees.
Online presence
Follow us on  Twitter
Follow us on LinkedIn
Follow us on Facebook
Follow us on YouTube

Visit the PDF Association on GitHub.

PDF developers in particular should note the public pdf-issues repo, a place to register errors or raise concerns about ISO 32000-2. 
Local contacts
You may have questions about the PDF Association and its activities in your locality.
The following individuals are local country contacts available to discuss the organization and its value.
Australia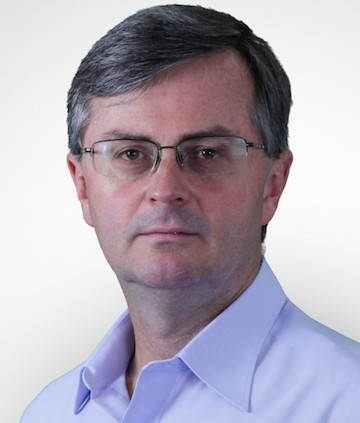 Peter Wyatt is an independent technology consultant and developer/researcher who has been actively working on PDF technologies for more than 17 years. He represents Australia as both Head of Delegation and a Subject Matter Expert at all ISO committees that define PDF standards (ISO TC 171 and ISO TC 130).
Peter is currently Project Co-Leader of ISO 32000 (the core PDF standard), a member of the Board of the PDF Association, and co-Chairs the PDF Association PDF TWG. With degrees in engineering and computer science, he has a background in digital documents and image file format research, product development and standardisation, and holds a number of granted patents.
Peter previously led the research & development of print rendering and document technologies at Canon's research laboratory in Sydney, Australia, supporting Canon's global product range. Before becoming involved in PDF, Peter completed his MBA and worked in software R&D in Australia and the UK on successful technologies such as the Australian 'bionic ear' (Cochlear), power quality monitoring, and early GSM handsets.
BeNeLux countries
Wim acts as the Sales Director for Foxit in EMEA (Europe, Middle East & Africa) and has worked with some of the largest companies throughout the region to assist them with their document management strategy.
He is a veteran in the software industry and during the past 20 years he has worked for innovative software start-ups in the IT Security and Customer Experience Market. The last 5 years he has helped Foxit Software to establish growth in the EMEA market.
France
Elodie Tellier is COO and Communication Manager at ORPALIS. Located near Toulouse, ORPALIS is specialized in automating large-scale document-based processes and document imaging. Its toolkits for WinForms, WPF, and Web development, GdPicture.NET Document Imaging SDK and DocuVieware HTML5 Viewer and Document Management Kit, are used worldwide. ORPALIS also develops several productivity applications to help individuals and organizations manage electronic documents: PaperScan Scanning Software, PDF Reducer, and PDF OCR.
Germany
Thomas has been working in electronic data processing (EDP) for more than 30 years and has extensive experience with classic and modern IT solutions. Prior to joining LuraTech/Foxit in 2001 he worked for Softmatic AG, Software AG and Nixdorf among others.
Zellmann focuses on the banking/insurance and archives/libraries segments.
As PDF Evangelist Thomas promotes the mission of the PDF Association.
Italy
Francesco Tito is the CEO and Marketing Manager of Bridge Technologies Srl. After graduating from Milan's Polytechnical University with a degree in Electronic Engineering, he immediately started collaborating with important consulting companies in the IT sector. After many years at Ernst & Young Consultant, where he gained experience in applications and auditing, he went on to manage the sale of complex innovative solutions, eventually concentrating on Document Automation and taking part in the successful start-up of Bridge Technologies, an Italian company that has been providing solutions for output management, transformation, conversion into any format, and enhanced document flows for storing, printing and bulk mailing since 2005.
North America
The CEO of the PDF Association, Duff Johnson is also Chairman of the North American chapter.
CEO of the PDF Association and a veteran of the digital document industry since 1996, Duff serves as ISO Project Co-Leader for ISO 32000 (PDF) and ISO Project Leader for ISO 14289 (PDF/UA).
Scandinavia
is the Chair of the Scandinavian chapter and Managing Director of NewFormat AB making information permanently accessible, searchable, readable and reusable for the future – for all; providing solutions and services for data- and document conversion, document capture and management, and publishing, based on recognized and open interoperability standards that are freely available and implementable.
Spain

Manuel is Director of EPS. The company has been focused on the PDF format for more than 10 years, and offers consultancy as well as providing software and solutions.
Switzerland
Dr. Hans Bärfuss was the initiator, founding member and since the founding of PDF Association to the General Assembly in 2010 as Vice President. PDF Tools AG is also the Swiss representative in the ISO committee for PDF/A and ISO 32000
"The aim of the Swiss chapter is to promote the use of PDF/A as a standard digital format in Switzerland. We want to be THE focal point for matters relating to the digital document format and ISO standards. Furthermore, the Swiss chapter serve as a common platform of the Swiss members of events, experiences and knowledge development on digital document management and networking in general their digitization initiatives such as eCH, eGovernment, eHealth, support, etc. SuisseID."