Deutsche Übersetzung ein/ausblenden
callas pdfToolbox Server
Vollständig automatisierte Verarbeitung
Der pdfToolbox Server ermöglicht die vollkommen automatische Verarbeitung von PDF-Dokumenten. Es lassen sich jede Anzahl von Verarbeitungsaufträgen konfigurieren. Für jeden dieser Job wird ein Hotfolder konfiguriert, der laufend vom pdfToolbox Server überwacht wird. Sobald neue Dateien eingehen, werden sie "abgeholt" und gemäß den Einstellungen für diesen Job verarbeitet. Werden Fehler erkannt, wird die verarbeitete Datei in einen Ausgabeordner für fehlerhafte Dateien geschoben; war die Verarbeitung fehlerfrei, wird die Datei in den Ausgabeordner für erfolgreiche PDF-Erstellung gelegt. pdfToolbox Server kann aber auch manuelle Verabeitungsschritte in einen automatischen Arbeitsablauf integrieren. Soll jemand die fehlerhaften Dateien prüfen und entscheiden, ob sie wirklich ein Produktionsproblem darstellen oder ob sie korrigiert werden können? Kein Problem! Mit pdfToolbox Server können Dateien automatisch an einem Checkpoint verwahrt werden. Anwender von pdfToolbox Desktop erhalten dann eine Liste der Dateien in diesem Checkpoint und können sie auf ihrem Rechner zur Kontrolle oder Korrektur öffnen. Nach der Prüfung kann die Datei (oder die geänderte Version) an einen der beiden Ausgabeordner (Erfolg oder Fehler) zur weiteren Verarbeitung im Arbeitsablauf gesendet werden. Möchten Sie PDF-Automatisierung zur Qualitätskontrolle oder Korrektur in komplexeren Workflows konfigurieren? pdfToolbox Server lässt sich nahtlos in Automatisierungslösungen wie Enfocus Switch und Laidback FileTrain integrieren. Dateien von FTP-Servern abholen oder an sie senden, E-Mail-Benachrichtigungen, Datenbankanbindungen, Arbeit mit XML-Dateien und vieles mehr ist so möglich.
Probleme beheben … oder einfach melden
Jeder Job mit pdfToolbox Server kann ein Preflight-Profil enthalten. Diese Profile ermöglichen dann die automatisierte Qualitätskontrolle. Die Profile können aber auch Korrekturen enthalten, um häufig auftretende PDF-Probleme zu beheben. Mit vielen vorkonfigurierten Profilen unterstützt pdfToolbox Server direkt nach der Installation bereits eine große Bandbreite von Preflight-Standards:
alle ISO-PDF-Standards: PDF/X, PDF/A, PDF/E und PDF/VT
alle Spezifikationen der Ghent Workgroup für diverse Segemente
Selbstverständlich können Sie alle vorkonfigurierten Profile direkt mit pdfToolbox Server erweitern oder anpassen, um exakt die Qualitätskontrollvorgaben Ihres Arbeitsablaufs zu erfüllen.
Skalierfähigkeit
Da der pdfToolbox Server multi-prozessor-fähig ist, kann er unterschiedliche Aufträge parallel verarbeiten. So lassen sich mit der Standardlizenz bis zu acht Dateien gleichzeitig verarbeiten. Noch mehr parallele Prozesse erlaubt die unbegrenzte Lizenz von pdfToolbox Server, die nur noch durch die Leistungsfähigkeit des Rechners begrenzt ist. Möchten Sie die Verarbeitung auf mehrere Systeme verteilen? pdfToolbox Server ist auch dazu in der Lage. Sie können für pdfToolbox Server über ein Upgrade als pdfToolbox Dispatcher verwenden. Dabei bleiben alle vorherigen Jobkonfigurationen erhalten. Der Dispatcher arbeitet dann mit einem oder mehreren pdfToolbox Satelliten zusammen. Diese  können auf demselben oder auf unterschiedlichen Rechnern im Netzwerk installiert werden und kommunizieren dann mit dem Dispatcher. Dies erlaubt die Verteilung der Arbeit im Netzwerk, organisiert und überwacht durch den  Dispatcher.
Dynamisches Preflight – maximale Flexibilität
Seit Jahren verfügt pdfToolbox Server über die Möglichkeit, Variablen in Preflight-Profilen zu verwenden. Dadurch können die Preflight- oder Korrektur-Einstellungen dynamisch zur Laufzeit angepasst werden, abhängig von der verarbeiteten PDF-Datei oder der zugehörigen Metadaten. Arbeitsabläufe werden dadurch deutlich flexibler und die Anzahl der benötigten Profile sinkt was den Pflegeaufwand reduziert. Außerdem unterstützt die pdfToolbox Prozesspläne, womit sich ganze Abläufe über Bedingungen steuern lassen, so dass die Verarbeitungsfolge abhängig von der jeweiligen PDF Datei ist. Mit Variablen in den Preflight-Profilen der pdfToolbox werden dynamische Änderungen an den Preflight-Prüfungen und -Korrekturen möglich, so dass bei Arbeitsabläufen, in denen sich bestimmte Parameter regelmäßig ändern (z. B. die Größe einer Anzeige) keine Anpassung der Profile notwendig ist: alle Anzeigen lassen sich mit demselben Profil und jeweils über die Variablen angepasster Sollgröße der Anzeige verarbeiten. In ähnlicher Weise können auch bestimmte Prüfungen oder Korrekturen komplett ein- bzw. ausgeschaltet werden. Prozesspläne definieren eine Abfolge von Schritten, die eine PDF-Datei durchlaufen soll. Jeder Schritt kann wiederum ein Preflight-Profil, eine einzelne Prüfung oder Korrektur oder eine Aktion (z. B. Seiten als Bilder speichern, Booklet ausschießen, ...) sein. Mit Prozessplänen lassen sich auch Preflight-Reports auf Basis des Ergebnisses jedes Schritts erzeugen. Auch kann man Schritte überspringen, abhängig von den Ergebnissen des vorherigen Schritts.
Komfortable Steuerung
Gleich ob ein einzelner pdfToolbox Server verwendet wird oder ein pdfToolbox Dispatcher die Last auf unterschiedliche Systeme verteilt: Die Einrichtung und Überwachung der Verarbeitung im Netzwerk kann kompliziert sein. pdfToolbox vereinfacht dies durch entferntes (remote) Konfigurieren und Überwachung von jeder pdfToolbox-Desktop Instanz. Sämtliche Management-Tools des pdfToolbox Servers sind in pdfToolbox Desktop vorhanden. Es ist möglich, einen lokalen Server zu starten oder sich mit einem oder mehreren entfernten Servern zu verbinden. Damit können Preflight-Profile oder Prozesspläne lokal getestet werden und schließlich an einen entfernten Server übertragen werden, wenn Sie mit den Resultaten der Profile zufrieden sind.
Mehr als PDF
Bei vielen Arbeitsabläufen ist mehr als einfaches PDF-Preflight und -Korrektur erforderlich. pdfToolbox Server ist auf einzigartige Weise für alle Bedürfnisse geeignet. Nutzen Sie ihn für das Ausschießen von PDF-Dokumenten, zur automatischen Konvertierung von Office-Dokumenten nach PDF, zur Generierung von Thumbnails oder von Vorschaubildern und für vieles mehr.
Optimieren von PDFs für Mobile- oder Webeinsatz: Komprimieren, Beschneiden unsichtbarer Bildteile, Konvertieren nach RGB usw.
Generieren von PostScript und EPS aus PDF oder Erzeugen von Thumbnails oder Vorschaubildern im TIFF-, JPEG- und PNG-Format
Voll funktionsfähige Engine zum Ausschießen: Broschüren, Nutzenkopien oder auch komplexere Ausschießaufgaben sind möglich
Teilen von PDF-Dateien in separate Dokumente oder Zusammenführen von Dateien, Sichern von PDF-Dateien mittels Passwort oder Re-Distilling, um Fehler zu beheben
callas DeviceLink Add-on Server (zusätzliche Kaufoption)
Das callas DeviceLink Add-on Server ermöglicht Ihnen, Umwandlungen zwischen verschiedenen Druckbedingungen per integrierten DeviceLink Profilen durchzuführen.
Beinhaltet eine Reihe von DeviceLink Profilen zum einfachen Anpassen von Dateien für unterschiedliche Druckbedingungen
Beinhaltet DeviceLink Profile zur Optimalisierung der Farbabdeckung für Standard-Druckbedingungen
Weitere Infos zum DeviceLink Add-on git es hier.
callas pdfToolbox Server
Produced by callas software GmbH
Fully automated processing
pdfToolbox Server allows processing PDF documents in a fully automated mode. Any number of processing jobs can be configured. Each job is configured with an input folder that is monitored constantly by pdfToolbox Server; as soon as new files appear they are picked up and processed according to the configuration of the job. If errors are detected, the processed files are dropped into an error output folder, if everything is successful, they move to a success output folder.
pdfToolbox Server is even capable of integrating the manual and automatic parts of a workflow; need to have someone check on error files to decide whether they are really a production problem or to fix them? No problem, pdfToolbox Server can automatically hold problem files in a checkpoint. pdfToolbox Desktop operators then get a list of problem files and can check them out to their workstation to inspect or correct. After inspection the file (or a modified version) can be sent to the success or error folder and continue in the workflow.
Do you have more tasks to automate around quality control or fixing PDF documents? pdfToolbox Server seamlessly integrates into automation solutions such as Enfocus Switch and Laidback FileTrain; get and send files to FTP servers, send notification emails, connect to databases, work with XML files and much, much more suddenly becomes possible.
Fixing problems or simply reporting them
Each job in pdfToolbox Server can be configured using a preflight profile; these profiles allow fully automated quality control but can just as easily also fix common PDF problems. Through its standard profiles, pdfToolbox Server supports a wide range of preflight standards:
All ISO PDF standards: PDF/X, PDF/A, PDF/E and PDF/VT
All Ghent Workgroup market-segment specific specifications
Of course you can extend or customize any built-in profile to develop exactly the quality control rules you need in your workflow as well.
Growing with your workflow
Because pdfToolbox Server is fully multi-processor aware, it can handle many different tasks in parallel; up to 8 files can be processed simultaneously with the standard product license. The unlimited version of pdfToolbox Server is even only limited by the power of the computer server it is installed on.
When you get to the point where you want to distribute workload across multiple systems, pdfToolbox Server is ready for that as well. pdfToolbox Server can easily be upgraded to a pdfToolbox Dispatcher license; preserving all job configuration that was done already. This dispatcher now works together with one or more pdfToolbox Satellites; running on the same or different machines in the network, they allow workload distribution and return their results to the dispatcher.
Dynamic preflighting, flexibility to the max
For years, pdfToolbox Server has had the ability to include variables in preflight profiles. This allows preflight checking and conversion to dynamically change based on the processed PDF file or its associated metadata, which is of great value in more complex preflight workflows. Now pdfToolbox also includes process plans, which brings conditional processing to preflight workflows.
The pdfToolbox preflight profile's support for variables allows to dynamically change the properties of preflight checks and fixes in a profile. In workflows where only some parameters change often (for example when checking sizes of incoming advertisements), this can be used to dramatically reduce complexity. The same technology also allows switching specific checks or fixes on or off while processing files.
Process plans define a number of steps a PDF file should be processed through. Each step can be a preflight profile, a single preflight check or a fix or an action (such as saving images, creating a booklet…). Process plans allow for generating preflight reports based on the result of each step. It is also possible to jump between different steps based on the results of a previous step.
Comfortably in control
Whether a single pdfToolbox Server is used, or pdfToolbox Dispatcher shares the load across different systems, setting up and monitoring processing can be a complex task. pdfToolbox simplifies this by allowing remote configuration and remote monitoring of any pdfToolbox installation.
All pdfToolbox Server management tools have been built into pdfToolbox Desktop. From the desktop application it is possible to start a local server or connect to one or more remote servers. This enables you to test preflight profiles or process plans locally and configure a remote server with them once you're completely satisfied with what they do.
More than PDF
Many workflows need more than simple PDF preflight and correction; pdfToolbox Server is uniquely suited to go all the way.
It can be used to impose PDF documents, automatically convert Office documents to PDF, generate thumbnails or preview images and more…
Optimize PDFs for mobile or web use: compress, crop invisible parts of images, convert to RGB...
Generate PostScript and EPS from PDF or create production-accurate thumbnails or preview images in TIFF, JPEG and PNG format
Use the full-featured imposition engine to create booklets, do a step-and-repeat or perform more complex imposition tasks
Split PDF files into separate documents or merge files together, secure PDF files with passwords or re-distill them to fix problems
callas DeviceLink Add-on Server (payable option)
The callas DeviceLink Add-on Server enables you to perform conversions via the supplied DeviceLink profiles.
Includes a series of most used DeviceLink profiles for repurposing in professional printing
Includes DeviceLink profiles for optimization of total ink coverage for standard printing conditions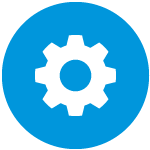 Product Type
---
Windows
MacOS
Linux
Server
Command-line
Developer tool
End user
PDF viewer/printer
Workflow management
Utility
Features
---
Assemble
Compress
Modify page content
Print
Reuse
Stamp
Impose
Validate
View
Developer tools
Convert from PDF
Convert to PDF
Merge
Extract
Product sectors
---
Archiving
Collaboration
Content Management System (CMS)
Document Management System (DMS)
Electronic invoicing
Enterprise Content Management (ECM)
Imaging and capture
Output
Packaging
Printing
Search
Validation
Viewer
Workflow management
Publishing
Software development
Creation
Consuming
Editing
Verify
Viewer
WordPress Cookie Notice by Real Cookie Banner