ISO June 2020 PDF Meetings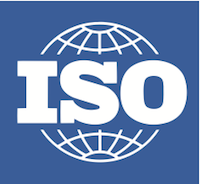 In mid-June 2020, the ISO committees for PDF and will gather virtually for several days of meetings.
NOTE: There will be only 4 meetings at this time.
Working Group 5
ISO 19005 / PDF/A
Review the ballot results and comments for ISO/DIS 19005-4.
Working Group 8
ISO 32000 (PDF)
The results of the DIS ballot for the "dated revision" of ISO 32000-2 will be reviewed.
TC130/WG2/TF2
ISO/DIS 15930-9 (PDF/X-6)
The results of the DIS ballot for ISO/DIS 15930-9 will be reviewed.
ISO/TC130/TF3
ISO/DIS 16612-3 (PDF/VT-3)
The results of the DIS ballot for ISO/DIS 16612-3 will be discussed.
Attending the meetings
The meetings will be held virtually due to COVID-19. Attendance is available to members of the ISO WG or of the PDF Association at no charge, but registration is required. Teleconference access will also be provided to registered attendees.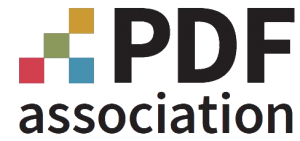 PDF Association members who wish to attend should contact the PDF Association's Liaison Officer, Dietrich von Seggern, directly for accreditation via the PDF Association's liaison with ISO TC 171 SC 2. PDF Association members are entitled to review Committee documents prior to the meetings.
For those who participate via their respective country's TC 171 member body organization, you must be accredited and entered into ISO's Global Database prior to attending. Contact Betsy Fanning at the PDF Association, Inc. (secretariat for ISO TC 171 SC 2) for more information.