Today the electronic business message traffic is here to stay. In our white paper you can read how you can archive all business-related emails in the long term and safe with all attachments. In this paper we summarize clearly for you backgrounds, challenges, scenarios and solutions.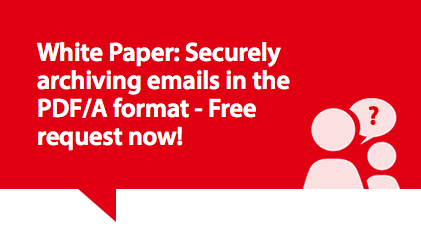 Systematic archiving with sense and reason
Convert emails with all attachments to PDF/A
We show you how!
Request your personal copy on: http://www.luratech.com/en/