Berlin – September 9, 2015 - axaio software, developer of solutions for PDF creation, printing and content correction workflows for the publishing and printing markets, announces the compatibility of MadeToPrint Server with Adobe Creative Cloud 2015.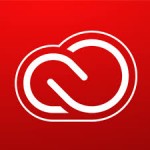 "In July we already announced the availability of MadeToPrint, MadeToTag and MadeForLayers for Adobe Creative Cloud 2015. Today we are happy to confirm that also the Server version of MadeToPrint is compatible with InDesign CC 2015", says Karina Zander, Marketing & Sales Manager at axaio software.
axaio MadeToPrint Server is based on Adobe InDesign Server and automates printing and output processes in order to produce cost-effectively and at the highest quality level. In particular, the multi-instance version of InDesign Server in combination with MadeToPrint Server enables parallel processing of a variety of MadeToPrint jobs by distributing them to the various instances, saving a lot of time and thus costs, especially in high-volume document production. On top of that automatic document load balancing maximizes computer power and avoids idle times in production. Adobe InDesign CC 2015 Server software delivers a robust and scalable engine that leverages the design, layout, and typographical capabilities of InDesign CC to programmatically create engaging automated documents. MadeToPrint InDesign CC 2015 Server can be configured remotely and guarantees higher reliability, stability and performance of all output workflows in InDesign-based environments.
Promotion still until September 30, 2015
This is a promotion for a 3-year subscription of MadeToPrint Server, including Adobe InDesign CC Server. For more information, please contact your local reseller or send an email to sales@axaio.com.
Availability
axaio MadeToPrint Server, including InDesign CC 2015 Server (Restricted Version) is immediately available, and sells as subscription model. Customers who already have an Adobe InDesign Server (Limited or Premium version) can buy MadeToPrint Server from axaio as a perpetual license model without the Adobe InDesign Server part. For more information or to get a MadeToPrint Server trial or update, please send an e-mail to info@axaio.com.
About axaio software
axaio streamlines PDF creation, printing and content correction workflows for Adobe InDesign, InCopy, Illustrator and QuarkXPress environments. Its flagship product, MadeToPrint, vastly enhances the reliability of PDF creation, print output processes as well as export to other file formats and seamlessly integrates into editorial environments based on vjoon K4, WoodWing Enterprise, Van Gennep PlanSystem4 or Quark Publishing System. Another topic axaio software is focusing on is the generation of accessible documents, a theme of growing importance. axaio solutions are being used by publishing houses, advertisement agencies, prepress service providers and packaging companies all over the world. axaio software actively supports the international PDF standards and is member of the PDF Association. More information on the axaio website: www.axaio.com.
Attachments:

axaio software optimizes and standardizes output workflows for Adobe InDesign/InDesign Server, InCopy, Illustrator and QuarkXPress environments. axaio MadeToPrint vastly enhances reliability in PDF creation and export through standardization and automation of print output and export processes. Publishing systems like WoodWing Studio, vjoon K4 or Quark Publishing Platform can be integrated…
Read more