After two years of enforced confinement it was fantastic to once again meet old colleagues and start new connections at the meeting-place of the PDF industry: PDF Days Europe 2022.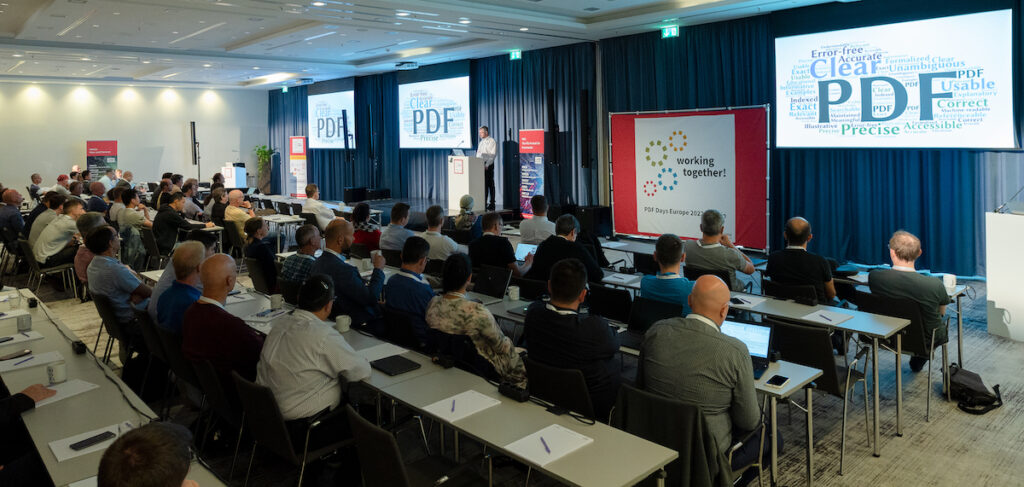 While online presentation-based "events" such as last year's PDF Days Online 2021 offer attendees tremendous value, especially in terms of access to knowledge, they don't contribute much to relationships or provide a platform for sharing experience. It was clear that those in Berlin received unique value from the opportunity to talk, informally, with other members of the PDF technology community, over the course of the event.
In addition to fostering community in an industry that depends on interoperability, for the first time at PDF Days Europe 2022, we were able to integrate live streams even the few remote speakers were able to effectively present to and interact with attendees, including online attendees.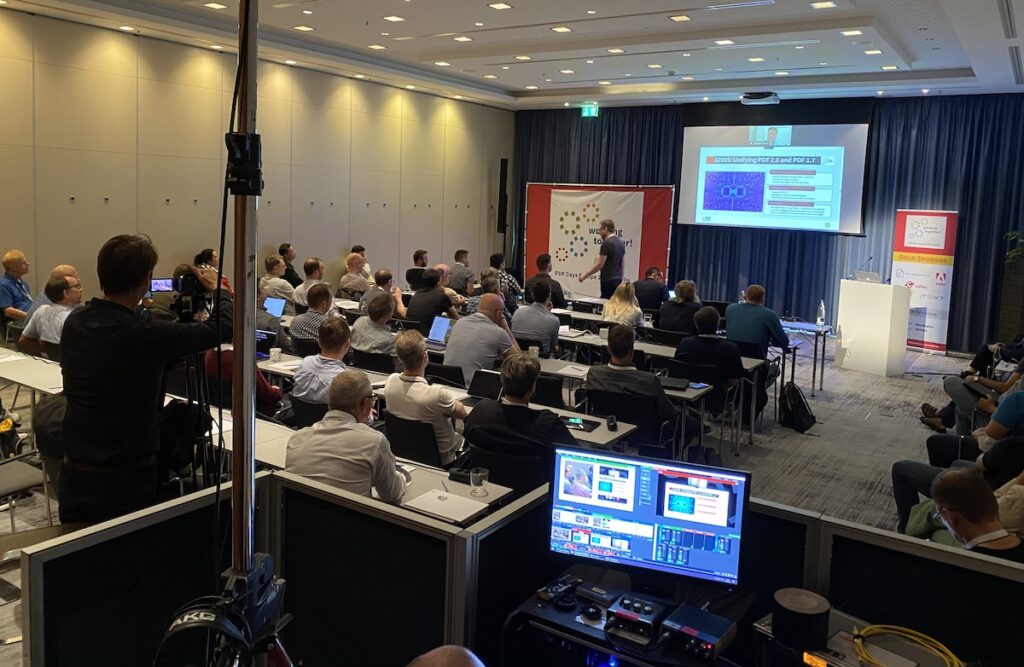 Judging by the post-event survey those in attendance felt the same way.
Peter Wyatt's Deep Technical Workshop on September 8 and 9 was attended by PDF experts and novices alike; feedback was very positive from all. I'm especially pleased that we - the PDF Association - learned a great deal from the attendees about what we can and should be doing to help foster the PDF ecosystem going forwards.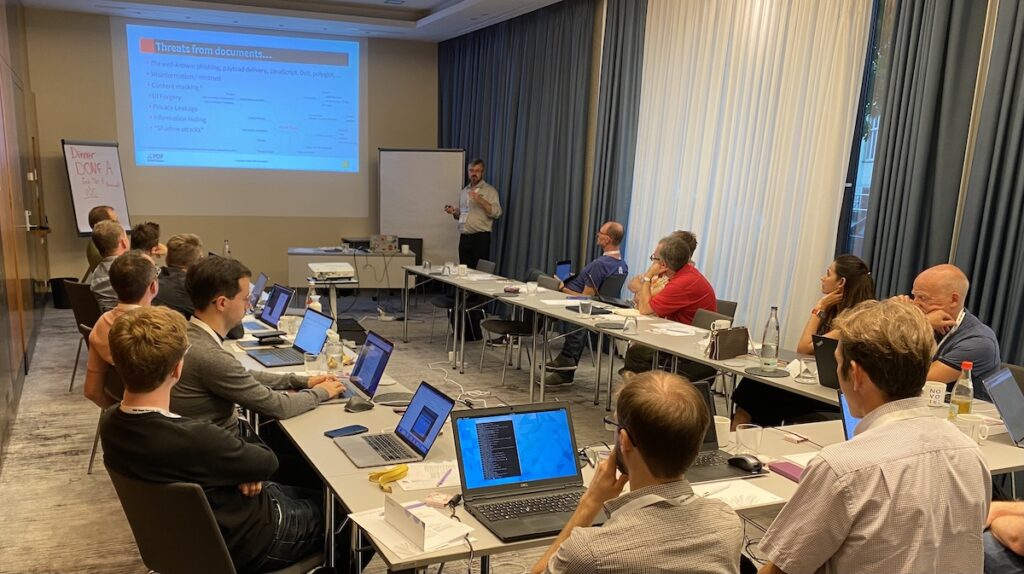 Videos from the sessions are in post-production and will be available by November, 2022.
Following PDF Days the new Board of Directors considered feedback and in an all-day meeting, made plans for the future. Stay tuned!
Thanks once again to our sponsors for making PDF Days Europe 2022 possible!