pdfRest continues to streamline the process for integrating robust PDF solutions into any application or workflow with the launch of a new API Service called PDF Forms Pro. This new service is currently available via Cloud API with future expansion planned for a Self-Hosted API in the AWS Marketplace. PDF Forms Pro recently launched with the new Flatten Forms REST API Tool – the first of several planned PDF forms processing tools, which will soon include Import Form Data and Export Form Data.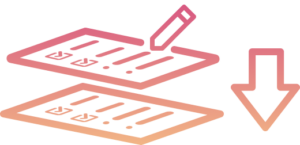 The new Flatten Forms REST API Tool converts Acroform and XFA files into standard PDF files for maximum compatibility. Unlike other form flattening tools, pdfRest leverages Adobe® technology to support the full range of form types, including both Static and Dynamic XFA and Acroforms. Dynamic XFA forms tend to be particularly challenging files, as they can only be opened by a limited range of PDF viewers. Attempting to view, print, or otherwise process Dynamic XFA documents outside of a select few applications generally leads to confusing errors and warning messages that can break workflows and leave users frustrated. Flattening PDF forms turns poorly supported XFA files into standard PDF files with universal compatibility. Flattening forms also preserves and locks PDF form field values, making forms no longer editable. This protects against modifications and secures the integrity of form data.
Process PDF forms quickly with an easy-to-connect Cloud API service that can be called from nearly any programming language or low/no-code framework.  PDF forms automation and batch processing at scale has never been simpler.
Get your free API Key now to access all of the pdfRest API Tools, and get started with the intuitive pdfRest API Lab interface to build and send calls from your browser. You can also start from code samples in the pdfRest GitHub repository, or start from preconfigured API Calls with the pdfRest Postman Collection.

Datalogics, Inc. provides a complete SDK for PDF creation, manipulation and management for companies around the globe. Built on Adobe source code, our flagship product Adobe® PDF Library offers a choice of programming platforms and languages along with unsurpassed customer service, proven by our 94% customer retention rate. Datalogics offers…
Read more