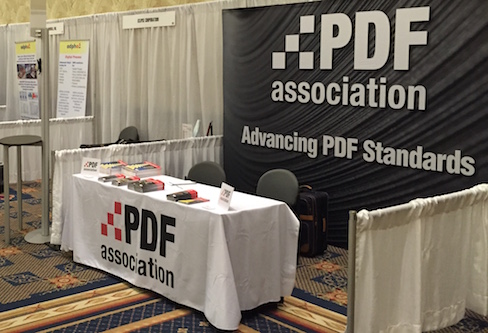 This week the PDF Association was represented at the Xploration 2015 conference in Orlando, Florida, by Executive Director Duff Johnson.
Xplor International is a PDF Association Partner Organization and a trade organization for the customer communications (CCM) industry.
CCM is probably responsible for the majority of the PDF files generated worldwide.
Approximately 360 CCM practitioners attended, most with strategic responsibilities in their respective organizations.
In my conversations with approximately two-thirds of the vendors present, including some Fortune 100 companies, it became clear that...
PDF continues to grow as the output industry's standard deliverable, driving print and e-delivery
PDF/VT is a subject of interest and active consideration, but not (yet) broad-based implementation
awareness of the need to meet accessibility requirements is growing rapidly

vendors are aware that PDF/UA provides the technical road-map for meeting accessibility requirements, including WCAG 2.0, in PDF documents. Most claimed current 

development

 in this area.

ZUGFeRD

was news to most, but the idea was extremely interesting to all.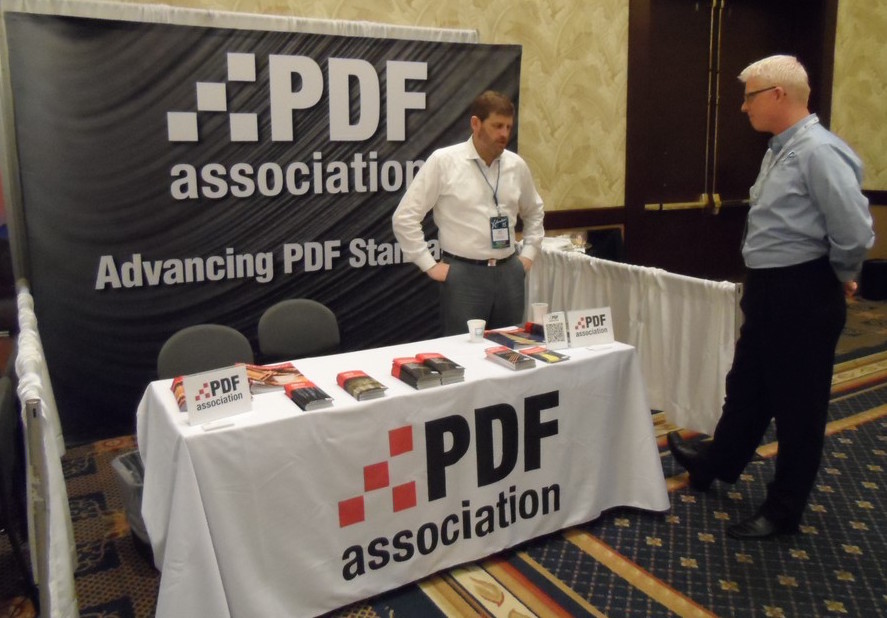 Duff Johnson and Crawford Technologies' Dave Hook at the PDF Association booth.