Deutsche Übersetzung ein/ausblenden
Actino DRM Server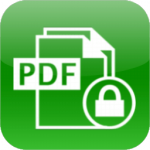 Kontrollierte Verteilung von Dokumenten PDF ist der beste Weg um wertvolle Informationen sowie vertrauliche Dokumente zu verteilen, aber nach dem Versand ist die Datei nicht mehr unter der alleinigen Kontrolle des Herausgeber. Actino Software schließt diese Lücke zwischen dem Herausgeber und dem Client-Anwender. Entwickelt als Plug-in oder Zusatzmodul für Webanwendungen, ECM Systeme und Shops, wird eine zusätzliche Ebene angeboten, über die individuelle Sicherheitsaspekte und die dafür notwendige Kommunikation auf Basis von Standardtechnologien abgebildet und kontrolliert werden kann. Die Überwachung der Rechte obliegt so immer dem DRM Server. Diese Logik wurde auf andere Dateiformate und Plattformen ausgedehnt, so dass es die DRM Lösungen auch für FLASH, HTML5 und Office Dokumente gibt.
Kontrolle von PDF und Office Dokumenten
Einstellung eines Ablaufdatum
Personalisierung mit Wasserzeichen (Social DRM)
Unterbindung von Screenshots
Integration in AD
Schnittstelle für Shopsysteme
SQL Datenbank zur Verwaltung der Rechte
Protokollierung der Zugriffe
Automatisierte Verschlüsselung
Dispatcher zur Verteilung und Ablage
Viewer für mobile Endgeräte
Actino DRM Server
Produced by Actino Software GmbH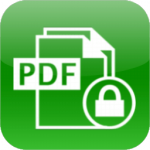 Secured document distribution
Whilst PDF is the best way to distribute valuable information and confidential documents, the PDF file is no longer controlled by the publisher after sending or e-mailing it.
Actino DRM Server closes this gap between the publisher and the client user. Used as a plugin or an add-on for web applications,  ECM systems and shop systems, it supplies an additional layer for custom security requirements. The necessary communication with the permission servers database is encrypted, relies on standard technologies and can be analysed all time.
The rights management is always controlled and monitored by the DRM server. This procedure has been expanded to other file formats and platforms so that DRM solutions are also available for FLASH, HTML5 and Office documents.
Control of PDF and Office documents
Specifying an expiration date
Personalization with watermark (Social DRM)
Prevention of screenshots
Integration in AD and Sharepoint
Interface for shop systems
SQL database for rights management
Logging of all accesses
Automated encryption
Dispatcher for distribution and storage
Viewer for iOS and Android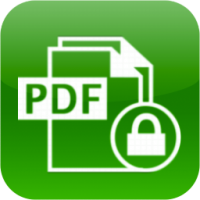 WordPress Cookie Notice by Real Cookie Banner