Website is undergoing upgrades. Some features are unavailable, however event registration still works.
Deutsche Übersetzung ein/ausblenden
callas pdfaPilot CLI
Kommandozeilen-Verarbeitung
pdfaPilot CLI ist eine Kommandozeilen-Anwendung, die unter Windows (32 und 64 Bit), Linux (32- und 64-Bit), Mac OS X, IBM AIX und Sun Solaris verfügbar ist. Da sie vollständig autark sowie schnell und zuverlässig ist, ist sie die ideale PDF/A-Anwendung für Webportale, Dokumenten-Management-Systeme und automatisierte Archivierungslösungen. Die Kommandozeilen-Version des pdfaPilot ist auch die Grundlage von pdfaPilot Server. Wenn Sie also den pdfaPilot Server installiert haben, besitzen Sie gleichzeitig Zugriff auf die volle Leistungsfähigkeit des pdfaPilot CLI.
Unterstützt PDF/A und eine breite Palette von PDF-Funktionen
pdfaPilot CLI unterstützt selbstverständlich alle PDF/A- sowie weitere PDF-Standards. Es kann die PDF/A-Konformität überprüfen oder konvertiert eingehende Dateien in die von Ihnen bevorzugte PDF/A-Variante. Da pdfaPilot CLI darüber hinaus konfigurierbare Berichte in PDF und XML-Format erzeugt, ist die Integration in alle erdenklichen automatisierten Prozesse problemlos möglich. Neben der PDF/A-Unterstützung bietet pdfaPilot CLI eine Reihe von zusätzlichen PDF-Funktionen, unter anderem:
Konvertierung von Office-Dokumenten, Bildern und PostScript/EPS nach PDF oder PDF/A
Ausgabe von Bildern für jede Seite in eine PDF-Datei
Extraktion von Inhalten (Text) aus PDF-Dateien
Schutz von PDF-Dateien mit Passwort
Konvertierung "getaggten" PDFs nach HTML oder EPUB
Erstellung, Überprüfund und Verarbeitung von ZUGFeRD Rechnungen
Für jede dieser Aufgaben hat pdfaPilot CLI eigene Kommandozeilen-Aktionen, die wiederum über zahlreiche anpassbare Optionen verfügen.
Vielseitige Anwendung
Obwohl pdfaPilot CLI eine Kommandozeilen-Anwendung ist, kann diese äußerst flexibel eingesetzt werden. Sie kann mehrfach parallel gestartet werden (8-mal bei Nutzung einer Standardlizenz, unbegrenzt bei einer unlimitierten Version), um mehrere PDF/A-Validierungen oder -Konvertierungen oder die in der Anwendung integrierten zahlreichen Aktionen zum Anpassen von PDFs parallel auszuführen. pdfaPilot CLI kann auch als Dispatcher oder Satellit zur Lastverteilung über das Netzwerk genutzt werden. Dann können Sie ihn mit pdfaPilot Desktop im Netzwerk konfigurieren und steuern.
Komplexe Automatisierungsumgebungen
pdfaPilot CLI bietet in Umgebungen, bei denen die Automatisierungsanforderungen komplex oder eine hohe Verfügbarkeit essentiell ist, eine Reihe von Vorteilen gegenüber dem pdfaPilot Server. pdfaPilot CLI kann als Satellit eines bestimmten Typs gestartet werden. Dies ermöglicht eine Kategorisierung der Satelliten, die mit einem Dispatcher verbunden sind, sodass gezielt vorgegeben werden kann, dass bestimmte Dateien auf dem am besten geeigneten Satelliten verarbeitet werden können. Die Vorteile werden zum Beispiel dann deutlich, wenn in gemischten Umgebungen sicher gestellt werden muß, dass Office Dateien nur an Windows-Rechner zur Verarbeitung versandt werden. Die Kommandozeilen-Version von pdfaPilot kann darüber hinaus dazu verwendet werden, einen laufenden pdfaPilot Server oder Dispatcher zu überwachen. Schließlich erlaubt pdfaPilot CLI in kritischen Umgebungen den Betrieb mehrerer, parallel arbeitender pdfaPilot Dispatcher, sodass die Verarbeitung auch dann garantiert ist, wenn einer der Dispatcher ausfällt.
pdfaPilot für OEM-Kunden
pdfaPilot wird weltweit von vielen OEM-Kunden genutzt, die ihn in eigene Produkte integriert haben. Ein Hauptanwendungsbereich ist die Dokumenten- und E-Mail-Archivierung gemäß PDF/A-Standard, aber er dient auch der gezielten Analyse oder Korrektur ganz bestimmter Probleme in Office- oder Druck-PDFs. Die Produkte unserer OEM-Kunden werden von öffentlichen Verwaltungen, Finanzunternehmen und der Industrie eingesetzt. Einsatzbereiche sind Archivierung, Dokumentenmanagement, E-Mail-Management, Product Live Cycle Management usw. Weitere Informationen erhalten Sie hier.
callas pdfaPilot CLI
Produced by callas software GmbH
Command-line processing
pdfaPilot CLI is a true command-line application available on Windows (32 and 64-bit), Linux (32 and 64-bit), Mac OS X, IBM AIX and Sun Solaris. Because it is totally self-sufficient (installation is as easy as unzipping the installation archive) and has been optimized for speed and reliability, it is the ideal PDF/A engine for web portals, document management systems or automated archival systems. This command-line version of pdfaPilot is actually also the engine underneath pdfaPilot Server, so if you have pdfaPilot Server running you also have access to all power of pdfaPilot CLI.
PDF/A support and a wide range of PDF related functionality
pdfaPilot CLI obviously supports all PDF/A standards (and a range of related PDF standards as well); it can verify PDF/A compliance or bring incoming file into compliance with the PDF/A flavor of your choice. As pdfaPilot CLI can generate highly configurable reports in PDF and XML format, integration in further automated processes is easy. Next to PDF/A support, pdfaPilot CLI offers a number of related PDF features as well:
Converting from office documents, images and PostScript/EPS to PDF or PDF/A
Saving images for each page in a PDF
Extracting content (text) and images from a PDF
Securing a PDF file with a password
Converting tagged PDF into HTML or EPUB
Creating, checking or processing ZUGFeRD invoices
…
For each of these tasks, pdfaPilot CLI has a dedicated command-line action that comes with a range of customizable options.
Versatility in usage
Even though pdfaPilot CLI is a command-line application, it can be used in an extremely flexible way. First of all the command-line application can be started multiple times in parallel (8 times for a standard license, an unlimited times for the unlimited version of the product) in order to perform PDF/A compliance checking or conversion or to run any of the myriad of PDF manipulation actions built-in to the application. But pdfaPilot CLI can also be launched as a watched folder processing server, straight from the command-line. Or it can be launched using a dispatcher or satellite license to partake in load balancing across systems. In these modes it can be configured and controlled by a pdfaPilot Desktop running anywhere else in the network.
Complex automation environments
Working with pdfaPilot CLI in environments where automation needs are complex or where high-availability of resources is crucial provides a number of benefits over the regular pdfaPilot Server product. pdfaPilot CLI can be started as a "typed" satellite. These allow a categorization of satellites connected to a dispatcher so that files can be processed on the best-qualified satellite. The command-line version can also be used to monitor a running pdfaPilot Server or Dispatcher (in order to ensure that everything runs smoothly). In critical environments, pdfaPilot CLI can be used to automatically address two different pdfaPilot Dispatchers so that results can be guaranteed even if one of the dispatchers would experience difficulties.
pdfaPilot for OEM customers
pdfaPilot is used by many OEM customers worldwide integrated into their own products, mainly for document and email archiving based on the PDF/A standard, and for analysis, processing and conversion of office and print PDFs. Our OEM customers' products are used in government agencies, finance or in the industry for archiving, document management, email management, product live cycle management and much more.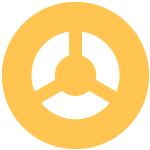 Product Type
---
Windows
MacOS
Linux
Server
Command-line
PDF viewer/printer
Workflow management
Utility
Features
---
Assemble
Compress
Modify page content
Print
Reuse
Stamp
Impose
Validate
Developer tools
Convert from PDF
Convert to PDF
Merge
Extract
Product sectors
---
Archiving
Collaboration
Content Management System (CMS)
Document Management System (DMS)
Electronic invoicing
Enterprise Content Management (ECM)
Output
Packaging
Printing
Product Lifecycle Management (PLM)
Search
Validation
Viewer
Workflow management
Publishing
Software development
Email archives
Creation
Consuming
Editing
Tagged PDF creation
PDF/UA creation
Remediate
Verify
WordPress Cookie Notice by Real Cookie Banner