Deutsche Übersetzung ein/ausblenden
callas pdfaPilot SDK
Enge Integration
pdfaPilot SDK ist ein Software Development Kit, das die weitestgehenden Integrationsmöglichkeiten der pdfaPilot-Funktionalität in Ihrer eigenen Anwendungen bietet.
Unterstützte Umgebungen
pdfaPilot SDK ist eine native C-Bibliothek, die eine einfache Integration in Ihren C-Code oder – durch enthaltene Header-Dateien – in C++-Projekte ermöglicht. Wrapper ermöglichen darüber hinaus den Einsatz in .NET- oder Java-Umgebungen. pdfaPilot SDK ist für Windows, Linux, Sun Solaris, Mac OS X und IBM AIX verfügbar, sodass es kaum Umgebungen gibt, in denen pdfaPilot SDK nicht eingesetzt werden könnte.
Starthilfe für Ihre Entwicklung
pdfaPilot SDK umfasst vollständige Dokumentation und enthält viele Code- und Anwendungsbeispiele, so dass in der Regel ein sehr schneller Einstieg garantiert ist. Die Beispiele sind nicht als Produktionscode gedacht, aber sie enthalten Code den Ihre Entwickler sehr einfach für Ihre eigene Integration des SDK verwenden können. Erste Ergebnisse lassen sich in aller Regel innerhalb weniger Stunden erzielen.
Hohe Rentabilität mit bewährter Qualität und Zuverlässigkeit
Mit pdfaPilot SDK können Sie direkt alle PDF/A-Möglichkeiten, die pdfaPilot bietet, in Ihre eigene Anwendung einbetten. callas software lässt bestehende und neue PDF/A-Entwicklungen sofort in das Produkt einfließen und sorgt dafür, dass Ihre Anwendungen immer dem aktuellsten Stand entsprechen. Dadurch können Sie sich auf Ihr eigentliches Geschäft konzentrieren, während eine zuverlässige, leicht anpassbare Bibliothek Ihre PDF/A-Anforderungen erfüllt. Die Geschwindigkeit, Qualität und Zuverlässigkeit des pdfaPilot ist unbestritten. Mehr als 60 OEM-Kunden weltweit nutzen das SDK, darunter viele bekannte Firmen wie Adobe, Foxit, Mitsubishi, Quark oder Xerox. Ein weiterer Beweis für die Leistungsfähigkeit des pdfaPilot SDK und die Professionalität, mit der callas software seine Kunden unterstützt.
pdfaPilot SDK im Vergleich mit pdfaPilot CLI
Da callas für pdfaPilot mit pdfaPilot CLI und pdfaPilot SDK zwei Integrationslösungen  zur Verfügung stellt, ist die Frage, welche der beiden für Ihre Prozesse die geeignetste ist. Grundsätzlich sind die Unterschiede zwischen den beiden Lösungen minimal und in den meisten Fällen wird die Entscheidung von Ihren eigenen Entwicklungsumgebungen und Ihrem eigenem Know how Schwerpunkt abhängen. Einige der wichtigsten Unterschiede sind:
pdfaPilot SDK stellt eine Reihe von "Callback" Funktionen bereit, die es einer aufrufenden Applikation erlaubt, auch während der PDF-Verarbeitung die vollständige Kontrolle behalten und zur Laufzeit auf bestimmte Ergebnisse zu reagieren. Dadurch ist eine engere Integration als bei der Nutzung von pdfaPilot CLI möglich, bei der die Rückmeldungen über Return-Codes oder Ausgaben auf der Standardausgabe (STDOUT) oder XML-Berichte erfolgen.
Beide Lösungen unterstützen parallele Verarbeitung: pdfaPilot CLI durch parallele Prozesse (organisiert durch das Betriebssystem) und pdfaPilot SDK durch parallele Threads (durch Nutzung eines speziellen "Threadsafe Extension Packages", das in jeder Bibliothek enthalten ist).
Sowohl pdfaPilot CLI als auch pdfaPilot SDK bieten über Variablen anpassbare Qualitätskontrollen und PDF-Fehlerkorrekturen. Zusätzlich können mit pdfaPilot SDK Preflight-Profile angepasst werden (duplizieren, zusammenfügen oder modifizieren).
Wenn in Ihre Anwendung bereits die Adobe PDF Library integriert ist, können Sie PDF-Dokumente mit dieser Library öffnen und sie – ohne sie zuvor zu schließen - mit dem pdfaPilot SDK bearbeiten. Dies ist mit pdfaPilot CLI nicht möglich.
pdfaPilot für OEM-Kunden
pdfaPilot wird weltweit von vielen OEM-Kunden genutzt, die ihn in eigene Produkte integriert haben. Ein Hauptanwendungsbereich ist die Dokumenten- und E-Mail-Archivierung gemäß PDF/A-Standard, aber er dient auch der gezielten Analyse oder Korrektur ganz bestimmter Probleme in Office- oder Druck-PDFs. Die Produkte unserer OEM-Kunden werden von öffentlichen Verwaltungen, Finanzunternehmen und der Industrie eingesetzt. Einsatzbereiche sind Archivierung, Dokumentenmanagement, E-Mail-Management, Product Live Cycle Management usw. Weitere Informationen erhalten Sie hier.
callas pdfaPilot SDK
Produced by callas software GmbH
Close integration
pdfaPilot SDK is a software development kit that allows for integration of the pdfaPilot functionality in the closest possible way inside your own application. Because pdfaPilot SDK doesn't rely on command-line or hot folder integration, it provides seamless development integration with the highest level of control for the parent application.
Supported environments
pdfaPilot SDK provides a native C library that provides easy integration in C code or – through included header files – in C++ projects. Additional wrappers cater for .NET or Java environments. pdfaPilot SDK is available for Mac OS X, Windows, Linux, Sun Solaris and IBM AIX making it an extremely flexible way to integrate the pdfaPilot functionality.
Jumpstarting your development
pdfaPilot SDK comes with developer documentation but also with a number of extensive samples to show off the broad feature set of the SDK and to get you started in your development project. These samples are of course not production code, but they provide a jump-start for your developers that will facilitate quick integration of the SDK.
Great ROI with proven quality and reliability
Building on pdfaPilot SDK gives you immediate access to all of the PDF/A capabilities of pdfaPilot, embedded in your application. callas software keeps close tabs on existing and emerging PDF/A developments and makes sure your applications remain up-to-date. This allows you to concentrate on your own strengths while using a reliably, easily customizable library to take care of your PDF/A requirements. The speed, quality and reliability of the pdfaPilot engine are undisputed; more than 60 OEM customers use the SDK worldwide; amongst those many well-known names such as Adobe, Foxit, Mitsubishi, Quark, Xerox. The list is a testament to the quality of pdfaPilot SDK and to the professional way in which callas software supports its customers.
pdfaPilot SDK versus pdfaPilot CLI
Because callas provides two integration solutions for the pdfaPilot engine - pdfaPilot CLI and pdfaPilot SDK – the question comes up which of the two would be the ideal for your workflow. In general the differences between the two solutions are minimal and in the end much will depend on your integration resources and your familiarity with command-line or library integration. Some of the important differences are:
pdfaPilot SDK provides a complete set of callback functions to let you control PDF processing as it takes place. This provides a closer integration than possible with pdfaPilot CLI which relies on return codes and information through stdout and XML reports.
Both solutions fully support parallel processing: pdfaPilot CLI through parallel processes (organized by the operating system) and pdfaPilot SDK through parallel threads (through the use of a special extension package bundled with every library).
Variables to customize quality control and PDF fixing are supported by pdfaPilot CLI and pdfaPilot SDK alike. Additionally pdfaPilot SDK has possibilities to manipulate preflight profiles (allowing to duplicate, merge or modify preflight profiles in code).
If your application already integrates with the Adobe PDF Library, pdfaPilot SDK offers the additional benefit of allowing you to open PDF documents with the Adobe PDF Library and then manipulating them with pdfaPilot SDK. This sort of cooperation is not possible with pdfaPilot CLI.
pdfaPilot for OEM customers
pdfaPilot is used by many OEM customers worldwide integrated into their own products, mainly for document and email archiving based on the PDF/A standard, and for analysis, processing and conversion of office and print PDFs. Our OEM customers' products are used in government agencies, finance or in the industry for archiving, document management, email management, product live cycle management and much more. For more information, click here.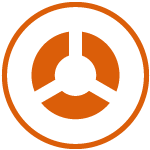 Product Type
---
API / SDK
Windows
MacOS
Linux
Server
Developer tool
Workflow management
Utility
Features
---
Assemble
Compress
Modify page content
Print
Reuse
Stamp
Impose
Validate
Developer tools
Convert from PDF
Convert to PDF
Merge
Extract
Product sectors
---
Archiving
Collaboration
Content Management System (CMS)
Document Management System (DMS)
Electronic invoicing
Enterprise Content Management (ECM)
Output
Packaging
Printing
Search
Validation
Viewer
Workflow management
Publishing
Software development
Email archives
Creation
Consuming
Editing
Tagged PDF creation
PDF/UA creation
Remediate
Verify
WordPress Cookie Notice by Real Cookie Banner