Deutsche Übersetzung ein/ausblenden
callas pdfaPilot Server
Vollständig automatisierte Verarbeitung
pdfaPilot Server ermöglicht die Einrichtung von so vielen Hotfoldern, wie Sie in Ihren Prozessen benötigen. Sämtliche Dateien, die in diesen Hotfoldern abgelegt werden, verarbeitet pdfaPilot vollkommen automatisiert nach Ihren Spezifizierungen. Jeder Ordner kann unabhängig konfiguriert werden und die darin abgelegten Dokumente, wie Office-Dokumente, E-Mails mit Anlagen oder PDF-Dateien werden konvertiert. Sämtliche häufiger auftretenden Probleme in PDF-Dokumenten lassen sich spezifisch beheben, über darüber hinaus konfigurierbare "Fallback"-Methoden lässt sich die PDF/A-Konvertierung sogar nahezu garantieren. Abhängig von dem Verarbeitungsergebnis legt callas pdfaPilot anschließend die entsprechenden Dateien in speziellen Ordnern ab, sodass der weitere Prozess ebenfalls automatisiert werden kann. Falls notwendig, werden individuelle Berichte erstellt, die dem Anwender schnell alle wichtigen Hintergrundinformationen zu problematischen Dateien liefern. Die Berichte basieren auf einer einfach zu individualisierenden Vorlage, sodass Sie diese auch an Ihr Unternehmenslayout anpassen können. Ebenso ist es möglich die Berichtsvorlagen so anzupassen, dass sie nur den Grad der Komplexität anzeigen, der wirklich benötigt wird.
Garantierte PDF/A-Konvertierung per "Fallback"
In zahlreichen automatisierten Prozessen ist es entscheidend, dass der maximale Prozentsatz der Dokumente nach PDF/A konvertiert wird. Dies muss auch dann gewährleistet sein, wenn die eingehenden Dateien eventuell problembehaftet sind. pdfaPilot Server erfüllt diese Anforderung, indem eine garantierte PDF/A-Konvertierung konfiguriert wird. Dabei werden zusätzliche Konvertierungsmethoden verwendet, wenn in eingehenden Dateien sonst nicht lösbare Probleme identifiziert wurden. Bei diesen "Fallback" Methoden wird der gesamt Seiteninhalt konvertiert, entweder über PostScript zurück nach PDF oder er wird innerhalb des PDFs aufgerastert. Der Clou bei der Aufrasterung ist, dass der Text unsichtbar erhalten bleibt, so dass dessen Herauskopieren oder die Indizierung weiterhin funktionieren.
Skalierbarkeit
Die Standardlizenz von pdfaPilot Server ist bereits in der Lage, 8 Dateien parallel zu verarbeiten. Für den Fall, dass dies nicht ausreicht, gibt es eine unbegrenzte Lizenz, die lediglich durch die Leistungsfähigkeit der Hardware (oder des virtuellen Servers) beschränkt ist. pdfaPilot unterstützt Sie auch, wenn Sie mehr als die von einem einzigen Computer bereitgestellte Leistung benötigen, oder – über die gleichen Mechanismen - bei kritischen Prozessen mit hoher Ausfallsicherheit: Sie können Ihre pdfaPilot-Lizenz mit einer pdfaPilot Dispatcher-Lizenz aufrüsten, sämtliche Hotfolder-Konfigurationen können dann weiter verwendet werden. Aber anschließend können mehrere pdfaPilot Server Lizenzen als "Satelliten" auf unterschiedlichen Computern mit dem Dispatcher zusammenarbeiten. Dies bedeutet Lastverteilung und höhere Ausfallsicherheit.
Alles unter Kontrolle
Unabhängig davon, ob Sie pdfaPilot Server verwenden oder mit pdfaPilot Dispatcher die Last auf verschiedene Systeme verteilen, die Einrichtung und Überwachung der Verarbeitung ist unkompliziert. pdfaPilot vereinfacht dies netzwerkübergreifend mit Fernkonfiguration und -überwachung. Sämtliche pdfaPilot Server-Management-Tools sind in pdfaPilot Desktop integriert. Von dieser Desktop-Anwendung ist es möglich, einen lokalen Server zu starten oder sich mit einem oder mehreren entfernten Servern zu verbinden. So können Sie zum Beispiel lokal Tests vornehmen, um die Einstellungen dann auf einen entfernten Server zu übernehmen, wenn Sie sicher sind, dass alles zu Ihrer Zufriedenheit ausgeführt funktioniert.
callas pdfaPilot Server
Produced by callas software GmbH
Fully unattended processing
pdfaPilot Server allows for setting up as many watched folders as needed by your workflow; all files dropped in such a watched folder are picked up and processed in a fully unattended way according to your specifications. Each watched folder can be configured independently and can convert office documents, emails and their attachments, fix common problems in PDF documents or perform guaranteed PDF/A generation. Depending on the result of processing callas pdfaPilot drops processed files into specific output folders so that the rest of the workflow can be automated as well. If necessary, customized reports can be created to communicate problem files internally or return information directly to clients. Because the reporting is done using easy-to-customize templates, you can even adapt reports to use your own organizational layouts. And of course reporting templates can be customized to show only the level of complexity that is really needed.
Guaranteed PDF/A conversion
In many automated workflows it is crucial that the maximum percentage of documents can be converted to PDF/A unattended; even if the incoming files contain problems or potential problems. To satisfy this demand pdfaPilot Server can be configured with guaranteed PDF/A conversion that uses a number of fallback strategies if problems in incoming files are detected.
Scalability
The regular license of pdfaPilot Server is already capable of processing 8 files in parallel; if that is not enough there is an unlimited license that is only limited by the strength of the hardware (or virtual server) it is running on. When you need more power than can be provided by a single computer or when you want to build critical workflows where failover is important, pdfaPilot Server is ready for that as well. Your pdfaPilot Server license can be upgraded to a pdfaPilot Dispatcher license, preserving all watched folder configuration in the process. Once that is done, pdfaPilot Satellites on different computers can begin to cooperate with your dispatcher. This provides easy load balancing and failover across multiple computers.
Always in control
Regardless of whether a single pdfaPilot Server is used or whether pdfaPilot Dispatcher shares the load across different systems, setting up and monitoring processing remains easy. pdfaPilot simplifies this by allowing remote configuration and remote monitoring across the network. All pdfaPilot Server management tools have been built into pdfaPilot Desktop. From the desktop application it is possible to start a local server or connect to one or more remote servers. This enables you to test locally and then configure a remote server one you are satisfied everything works as it should.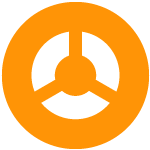 Product Type
---
Windows
MacOS
Linux
Server
Command-line
End user
PDF viewer/printer
Workflow management
Utility
Features
---
Assemble
Compress
Modify page content
Print
Reuse
Stamp
Impose
Validate
View
Developer tools
Convert from PDF
Convert to PDF
Merge
Extract
Product sectors
---
Archiving
Collaboration
Content Management System (CMS)
Document Management System (DMS)
Electronic invoicing
Enterprise Content Management (ECM)
Output
Packaging
Printing
Search
Validation
Viewer
Workflow management
Publishing
Software development
Email archives
Creation
Consuming
Editing
Tagged PDF creation
PDF/UA creation
Remediate
Verify
Viewer
WordPress Cookie Notice by Real Cookie Banner