Deutsche Übersetzung ein/ausblenden
callas pdfToolbox Desktop
Neu: pdfToolbox 8
Die neue Version bietet die Möglichkeit, dynamische Texte, Barcodes oder komplexere Inhalte über HTML-Vorlagen in PDF Dateien einzufügen. Als eine der ersten Lösungen überhaupt unterstützt die pdfToolbox 8 die Konvertierung in mehrdimensionale Farbräume sowie nach PDF/X-5n. Darüber hinaus beinhaltet die Software einen neuen Objekt-Inspektor, um PDF-Dokumente interaktiv zu untersuchen. Und dies sind nur die wichtigsten neuen Funktionen. Lesen Sie hier weiter.
Vermeiden von Produktionsfehlern
Mit pdfToolbox Desktop können Sie eigene Preflight-Regeln zur Qualitätskontrolle erstellen oder sich einfach auf die vordefinierten Profile stützen, die nach der Installation sofort in der Software bereitstehen. Viele der Profile entsprechen internationalen Standards wie zum Beispiel die auf ISO Standards basierenden PDF/X Profile oder die den Spezifikationen der Ghent Workgroup entsprechenden Profile in der Gruppe "Druckvorstufe". Die Zuverlässigkeit und Leistungsfähigkeit der Preflight-Engine der pdfToolbox wird aber auch dadurch belegt, dass auch Adobe diese lizensiert hat und bereits seit Version 6 in Acrobat-Professional einsetzt. pdfToolbox Desktop unterstützt zudem vollständig den Standard Proof of Preflight der Ghent Workgroup. Proof of Preflight speichert nach dem Preflight-Vorgang Metadaten in Ihren PDF-Dokumenten und markiert das Dokument mit einer digitalen Signatur. Damit lässt sich einfach ermitteln, ob die von Ihnen erzeugte Datei tatsächlich in Ordnung war und ob diese versehentlich im Rahmen eines anschließenden Arbeitsschritts geändert wurde.
Probleme identifizieren und beheben
Bei PDF-Dateien, die in der Qualitätskontrolle als fehlerhaft erkannt werden, hilft pdfToolbox Desktop mit der einzigartigen Visualizer-Technologie, anhand derer bestimmte Problemen wie zu hohe Flächendeckung, Bilder mit zu geringer Auflösung, Separationsprobleme, zu kleine Text- oder Strichdarstellungen zur weiteren Analyse visualisiert werden. Die Problemstellen werden direkt in der PDF-Darstellung farbcodiert angegeben, sodass leichter entscheidbar wird, wie schwerwiegend sie sind und ob sie korrigiert werden können oder gar die Erzeugung eines neuen PDFs erfordern. Im Hinblick auf Korrekturen bietet pdfToolbox Desktop nicht nur die extrem flexible Konfiguration in Preflight-Profilen, sondern auch das bedienungsfreundliche Switchboard. In diesem stehen eine Vielfalt von Aktionen für die sofortige Korrektur der häufigsten PDF- Probleme per Knopfdruck zur Verfügung: von der Transparenzreduzierung, über Text-To-Outlines und dem Hinzufügen von Druckermarken hin zur Konvertierung von Farben usw.
Sofort die Unterschiede erkennen
Sie haben zwei Versionen von einer PDF-Datei und müssen visuelle Unterschiede zwischen ihnen erkennen? Oder haben Sie eine PDF-Datei, in die Sie ganz einfach eine Schrift einbetten möchten, doch sicher sein wollen, dass sich die Datei dadurch optisch nicht ändert? pdfToolbox Desktop ist mit seiner Funktionalität zum "visuellen Vergleich" die Lösung! Öffnen Sie einfach die beiden Versionen der PDF-Datei und die Vergleichsfunktion zeigt Ihnen die Unterschiede zwischen ihnen auf, in dem diese direkt in der PDF-Datei rot markiert werden. Mit der Lupe können Sie heranzoomen um sehr kleine Details untersuchen. Sie können dieselbe Technologie aber auch in einem Preflight-Profil verwenden, um Original und Ergebnis einer PDF-Datei nach den durchgeführten Korrekturen zu vergleichen: Das bietet absolute Sicherheit bei der Korrektur problematischer PDF-Dateien.
Eigenes Ausschießen
Möchten Sie wiederkehrende Ausschießvorgänge wie das Herstellen von Broschüren oder Nutzenkopien im Rahmen des Preflights durchführen? Das Switchboard in pdfToolbox Desktop bietet Ihnen die dafür notwendigen Funktionen. Sie können sogar Doppelseiten in einzelne Seiten aufteilen, bevor Sie die Broschüre erstellen. Darüber hinaus beinhaltet das Produkt auch zahlreiche kompliziertere Ausschießschemata, die individuell anpassbar sind und auch das Erstellen eigener Schemata ist möglich. Ausschießmontage leicht gemacht! Gerne informieren wir Sie über die Möglichkeiten in einer individuellen Präsentation. Oder Sie laden sich die voll funktionsfähige, nur zeitlich befristete Demoversion von unserer Website herunter!
Plug-in oder Stand-alone?
Je nach Ihren Anforderungen, können Sie pdfToolbox Desktop innerhalb von Adobe Acrobat Pro als Plug-in oder als eigenständige Applikation nutzen. Wenn Sie lieber in Ihrer gewohnten Adobe-Acrobat-Umgebung bleiben möchten oder die Leistungsfähigkeit von pdfToolbox Desktop mit den Möglichkeiten von Adobe Acrobat zur Objektbearbeitung verbinden wollen, empfehlen wir das Plug-in. Wenn Sie eine einfachere Arbeitsumgebung bevorzugen oder Adobe Acrobat nicht installiert haben, nutzen Sie pdfToolbox Desktop als eigenständige Applikation. Beide Varianten sind verfügbar und können auch auf demselben Computer genutzt werden. Sie sind also vollkommen frei in Ihrer Entscheidung und können jederzeit wechseln.
Mehrere Dateien verarbeiten
Normalerweise untersucht und korrigiert pdfToolbox Desktop jeweils eine Datei. Es gibt aber auch einen Stapelverarbeitungsmodus, für den Fall, dass Sie zahlreiche PDF-Dokumente auf einmal verarbeiten möchten. Das Switchboard ermöglicht es Ihnen jede Aktion auf einen ganzen Ordner mit PDF-Dateien anzuwenden. Die Dateien werden dann, abhängig vom Verarbeitungsergebnis, jeweils in einen Ordner mit erfolgreich verarbeiteten bzw. fehlerbehafteten Ergebnissen verschoben. Nicht so komfortabel wie beim Einsatz von Hotfoldern mit pdfToolbox Server, aber die Batch-Funktion kann dennoch immens Zeit sparen und verarbeitet bis zu 100 Dokumente nacheinander.
callas pdfToolbox Desktop
Produced by callas software GmbH
Handle all of your PDF needs in a single application
callas pdfToolbox Desktop is the easiest yet most powerful PDF preflight and correction application on the market. You can fix PDF problems during preflight or with a click of the button in the Switchboard. Flatten transparency, convert fonts to outlines, convert office documents or even PostScript directly into PDF, compare versions of PDFs, visualize ink coverage – no task is too difficult for callas pdfToolbox Desktop.
Avoid production errors
With pdfToolbox Desktop you can create your own preflight (quality control) rules or you can simply depend on any of the predefined profiles that come with the software. Many of those are based on international standards such as ISO PDF/X or the Ghent Workgroup specifications. As testament to its reliability and power, the preflight engine in pdfToolbox has been licensed by Adobe for use in its Acrobat Pro product.
pdfToolbox Desktop also features full support of the Proof of Preflight standard developed by the Ghent Workgroup. Proof of preflight stores additional metadata in your PDF documents after preflight and protects the document with a digital signature. Doing this, it becomes easy to prove that the file you delivered was indeed good or that a file wasn't inadvertently changed in your workflow.
Identify and fix problems
For those PDF files that fail quality control, pdfToolbox Desktop provides unique visualizer technology that visually highlights the severity of problems such as ink coverage overruns, low-resolution images, incorrect separations and small text or line-art. The errors are color-coded right on top of the actual PDF document so that you can easily judge how severe they are and whether they can be fixed or will require a new PDF to be delivered.
On the fixing front pdfToolbox Desktop not only has all of the power of its preflight profiles available but comes with the extremely easy-to-use Switchboard as well. The Switchboard provides tens of Switchboard actions that are ready for use and can fix many of the common problems in modern PDF files; from transparency flattening, to font outlining, adding printer marks or converting colors... you name it.
Spot the differences
Do you have multiple versions of a PDF file and you must know all differences between them? Or do you want to fix a PDF file by for example embedding a font but you want to be reassured that this won't introduce unwanted changes to the PDF? pdfToolbox Desktop and its visual compare functionality come to the rescue!
Simply open two versions of a PDF file and enable the visual comparison engine to immediately see the differences between the two files; differences are highlighted in red on top of the PDF file and using the loupe you can zoom in and examine even the smallest details. The same technology can also be enabled in a preflight profile to compare your PDF file before and after that necessary fix you need to perform: absolute peace of mind while fixing PDF problems.
Impose yourself
How about doing simple imposition tasks, such as making booklets or doing a step-and-repeat? The Switchboard in pdfToolbox Desktop seamlessly performs those easy imposition tasks; it can even split spreads into single pages before running that booklet action for you. A number of more complicated imposition schemes are delivered with the product as well and of course you can modify them or create your own.
Oh, and please do impose yourself! We will be happy to set up a personalized demo or you can simply download the fully functional time-limited trial version from our website.
Plug-in or standalone?
Regardless of what functionality you need, pdfToolbox Desktop lets you access it both inside of Adobe Acrobat Pro (where it lives as a plug-in) and as a standalone application. If you prefer sticking to your trusted Adobe Acrobat environment or you want to combine the power of pdfToolbox Desktop with the object editing capabilities of Adobe Acrobat, run it as a plug-in. If you prefer a cleaner user experience or if you don not have Adobe Acrobat installed, use it as a standalone. Both are available, even on the same computer, so it's totally up to you.
Handle multiple files
While pdfToolbox Desktop is designed to examine and fix one file at a time, it does offer its batch mode for those situations where someone sends you a whole bunch of PDF documents. The Switchboard allows you to run any Switchboard action on a whole folder of PDF files; the files are automatically moved in a success or error folder based on the result of processing. Of course this is not a substitute for watched folders in pdfToolbox Server, but it can save you loads of time if you need to process multiple documents.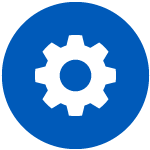 Product Type
---
Windows
MacOS
Linux
End user
Workflow management
Features
---
Assemble
Compress
Modify page content
Print
Reuse
Impose
Validate
View
Convert from PDF
Convert to PDF
Merge
Extract
Product sectors
---
Archiving
Content Management System (CMS)
Document Management System (DMS)
Electronic invoicing
Enterprise Content Management (ECM)
Imaging and capture
Output
Packaging
Printing
Search
Validation
Viewer
Workflow management
Publishing
Creation
Consuming
Editing
Verify
Viewer
WordPress Cookie Notice by Real Cookie Banner