Website is undergoing upgrades. Some features are unavailable, however event registration still works.
JPedal
Produced by IDRsolutions
JPedal 
is a Java PDF Library used by developers at over 200 companies worldwide. It has been actively developed since 2001 and currently runs on Java 8 and above. It provides developers with support for PDF files - printing, viewing, conversion, text search, and extraction. Its most popular uses are as a
Java PDF Viewer
inside Java applications and to
convert PDF to image
file formats (BMP, HEIC, JPG, JPEG 2000, PNG, TIF).
JPedal is available under a server or OEM license. It is priced as a one-off fee and support is offered additionally thereafter. JPedal is actively developed with a daily build and a new release every 6 weeks. Useful links: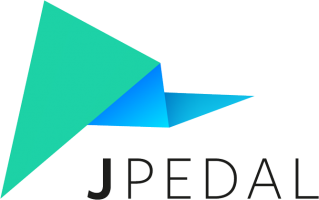 Product Type
---
MacOS
Linux
Server
Command-line
Developer tool
Java
PDF viewer/printer
Features
---
Tagged PDF
Print
View
Developer tools
Convert from PDF
Services & consulting
Product sectors
---
Content Management System (CMS)
Document Management System (DMS)
Forms
Printing
Search
Viewer
Information technology
Publishing
Software development
WordPress Cookie Notice by Real Cookie Banner