PDF Extra for Android
Produced by MobiSystems, Inc.
PDF Extra for Android is a business-grade PDF scanner, editor, and converter that is available in multiple languages and features a familiar user interface. The app offers a wide range of features designed to meet the needs of both beginner and power users alike. These include the ability to scan any document on the go using the built-in camera of any mobile device, rich document customization options, as well as an easy-to-set-up protection system featuring up to two passwords and industry-standard encryption technology (AES or RC4).  The final result can then be compressed, converted into an entirely different file format, and stored either locally or on MobiDrive – MobiSystems' own secure cloud service.
Functions
Scan and edit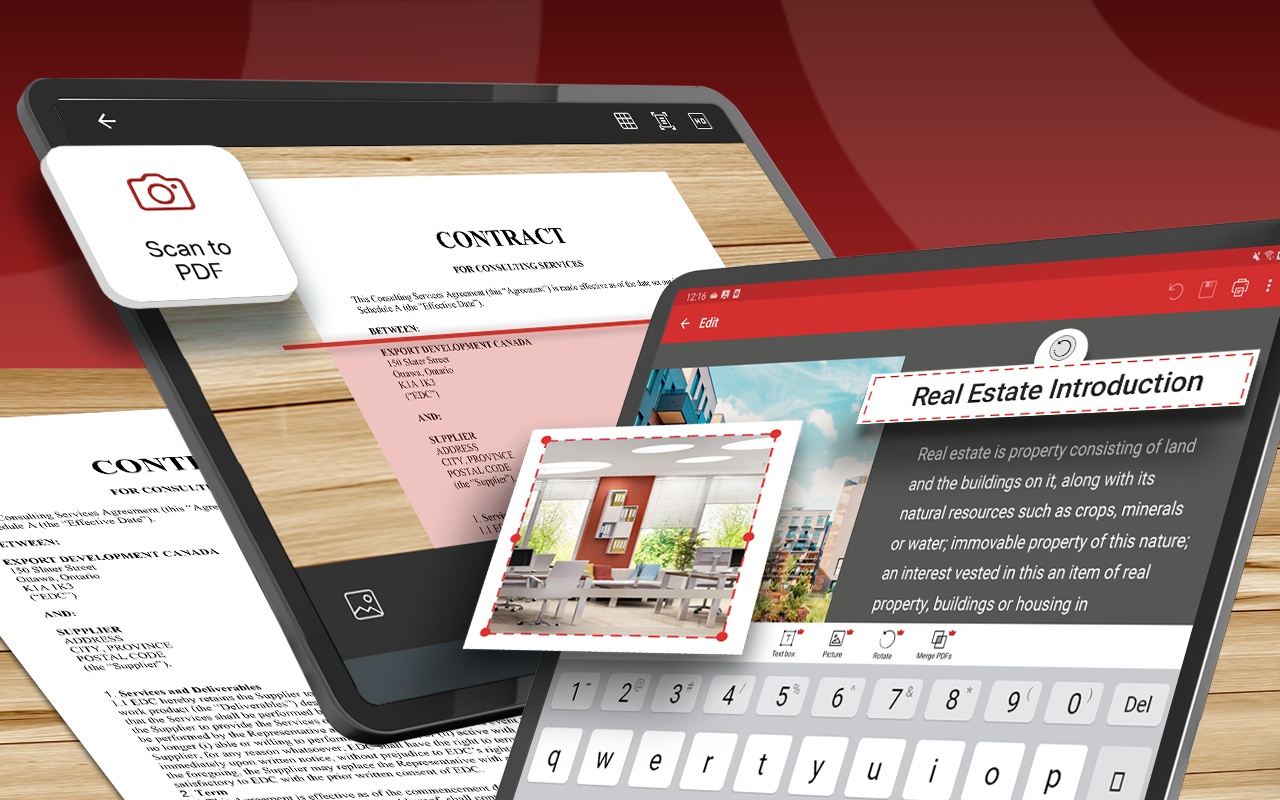 Use your phone's camera to scan and digitize paper documents into editable PDFs;

Split existing documents or create blank PDFs and customize them to your liking;

Add, delete, and rotate texts, insert pictures and signatures – the sky's the limit.
Fill in, sign, and combine
Fill in and share forms, invoices, contracts, and other key documents on the go;

Quickly draw in your signature, add an existing signature, or insert stamps;

Simplify your project by merging multiple PDFs into one cohesive document.
Organize and compress
Rearrange, insert, delete, and rotate pages to create the perfect document outline;

Compress the final result to reduce its size on your hard drive or cloud storage.
Backup and protect 
Shield and restrict your sensitive documents with secure passwords;

Add an extra layer of protection with digital certificate encryption;

Upload copies of important documents in the secure MobiDrive cloud.
Share and convert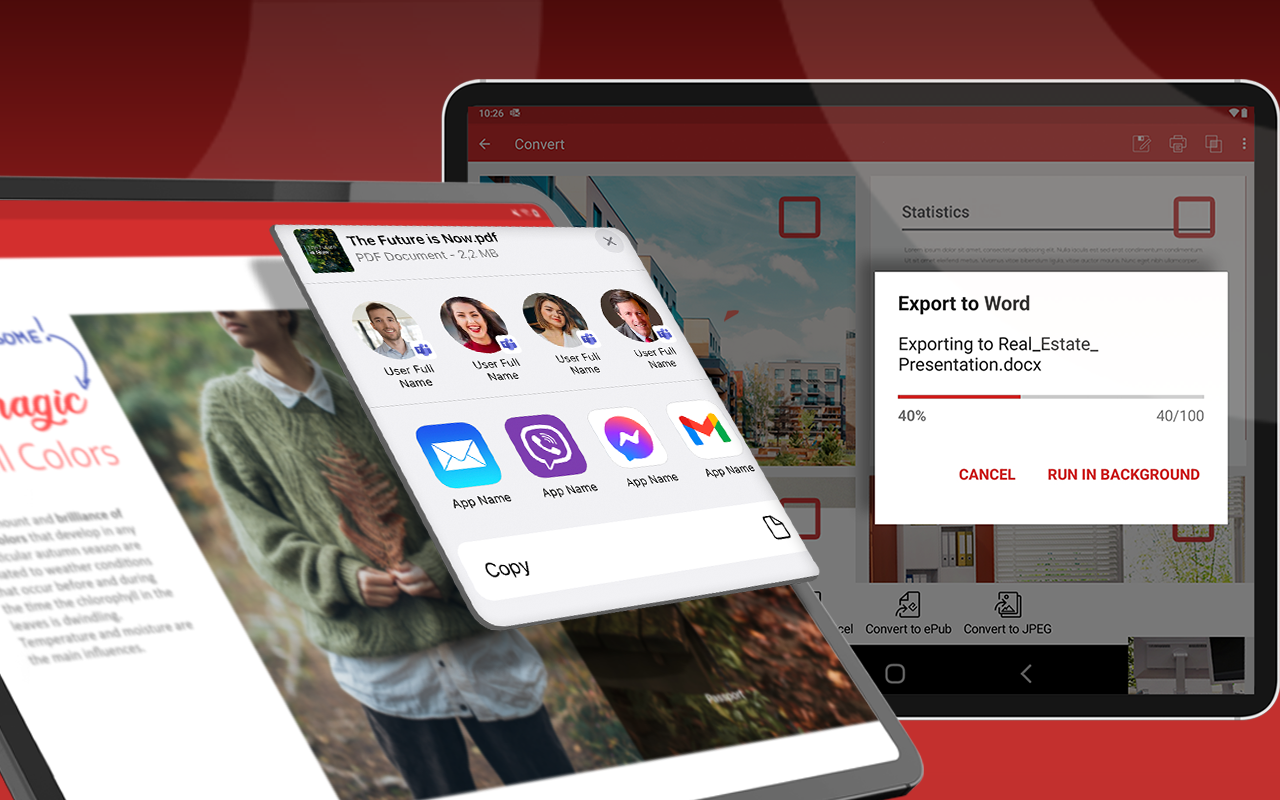 Print entire PDFs or just specific pages and share them via email or any social app;

Convert to Word, Excel, or ePub and back while keeping the original settings;

Turn images into PDFs and back using the built-in JPEG converter.
Find out more about PDF Extra.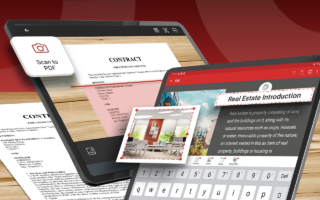 Product Type
---
Android
End user
PDF viewer/printer
Features
---
Annotate
Compress
Create
Modify page content
Print
Sign
Stamp
View
Convert from PDF
Convert to PDF
Merge
Extract
Product sectors
---
Consumer
Imaging and capture
Mobile
Printing
Viewer
Manufacturing
Services & consulting
WordPress Cookie Notice by Real Cookie Banner