Website is undergoing upgrades. Some features are unavailable, however event registration still works.
Deutsche Übersetzung ein/ausblenden
pdfGoHTML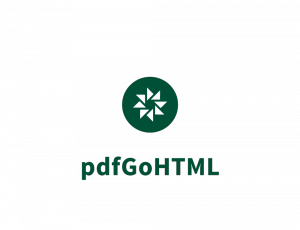 pdfGoHTML ist ein kostenloses Adobe Acrobat Plug-in zur Umwandlung von getaggten PDF-Dateien in HTML, das den ISO-Standard PDF/UA für universell barrierefreie PDF-Dokumente und Formulare unterstützt. Mit einem einfachen Klick auf das Plug-in-Symbol wandelt es getaggte PDFs in HTML um und öffnet dieses automatisch im Standard-Browser. Der Anwender kann das HTML-Ergebnis in unterschiedlichen Ansichten betrachten. So ist es z. B. möglich, die Tag-Struktur zu kontrollieren. In andere Ansichten lässt sich das Dokument auch für Menschen mit Sehbehinderungen oder Dyslexie besser lesbar machen. Beim Öffnen einer PDF-Datei zeigt pdfGoHTML sofort an, ob die Datei getaggt ist, ermöglicht eine HTML-Umwandlung per Knopfdruck und öffnet diese im Standard-Browser. Benutzer können gemäß ihren spezifischen Bedürfnissen einfach zwischen verschiedenen HTML-Ansichten wechseln: Standard, Tag-Struktur, lesefreundlich, invertiert, für Menschen mit eingeschränkter Sehfähigkeit und für Menschen mit Dyslexie. Für diejenigen, die die Tag-Qualität einer PDF-Datei bewerten möchten, bietet die Tag-Struktur-Ansicht des exportierten HTML eine intuitive Qualitätsanalyse. Der Anwender erkennt sehr schnell, wo die Tag-Struktur der PDFs noch verbessert werden muss. callas pdfGoHTML beschleunigt die Erstellung und Evaluierung von getaggten PDFs und erhöht damit deren Benutzerfreundlichkeit erheblich.
pdfGoHTML
Produced by callas software GmbH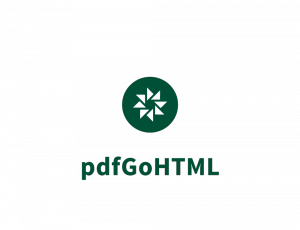 pdfGoHTML is a free Acrobat Plug-in converting tagged PDF files into HTML supporting the ISO PDF/UA standard for universally accessible PDF documents and forms. One simple click on the plug-in button converts the tagged PDF into HTML that is opened in the default browser. In the resulting HTML different views can be selected to examine the tagging structure, have a more flexible reading experience or make the document accessible for people with visual disabilities or dyslexia.
When opening a PDF file, pdfGoHTML immediately indicates whether or not the file is tagged and allows a one-button conversion into HTML in the default browser. Users can easily switch how the HTML is displayed to adjust it to their specific needs: browser default, structure tags, easy reader, inverted, low vision, and dyslexia.
For those who need to evaluate the tagging quality of a PDF file, the 'structure tags' view in the exported HTML provides a very quick, intuitive quality analysis tool that shows where the tagging structure of a tagged PDF needs improvement. callas pdfGoHTML will substantially speed up the creation and evaluation of tagged PDFs, and ensures a much higher degree of usability of tagged PDF files.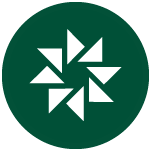 Product Type
---
Windows
MacOS
Plugin
End user
Utility
Free
Features
---
Tagged PDF
Validate
View
Developer tools
Convert from PDF
Product sectors
---
Accessibility
Validation
Viewer
Consuming
Editing
Verify
Viewer
Coaching
WordPress Cookie Notice by Real Cookie Banner