Deutsche Übersetzung ein/ausblenden
PSPDFKit – The Leading PDF Framework for iOS, Android and Web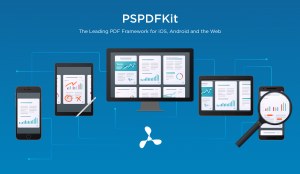 Das PSPDFKit Framework wurde erstellt um sich nahtlos in Ihr aktuelles Projekt einzufügen. Geben Sie Ihren User die Möglichkeit, unabhängig von deren Endgerät und Standort, Dokumente attraktiv darzustellen und inuitiv zu annotieren. Unsere SDKs beinhalten eine umfangreiche Auswahl an modularen Features. Neben dem ausgereiftesten PDF Viewer am Markt beinhalten diese ein reichhaltiges Set von Annotationstypen, Formulare, unseren eigenen Dokumenteditor, Digitale Signaturen und eine indexierte Volltextsuche. Wollen Sie PSPDFKit in Aktion erleben? Werfen Sie einen Blick auf unsere PDF Viewer App oder laden Sie sich Ihre Demoversion unserer SKDs herunter. Kontakt https://pspdfkit.com sales@pspdfkit.com
PSPDFKit – The Leading PDF Framework for iOS, Android and Web
Produced by PSPDFKit GmbH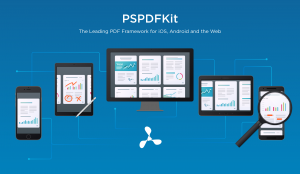 The PSPDFKit framework is designed to seamlessly fit into the project you're working on. Give your users the ability to beautifully display and intuitively annotate documents on any device no matter where they are.
Our SDKs come with a refined range of modular features, starting with most advanced PDF viewer on the market, a rich set of annotation types, Forms, our own document editor, Digital Signature and indexed Full-Text Search.
Want to see what PSPDFKit can do in action? Check out our PDF Viewer app or download a demo of the SDKs.
Contact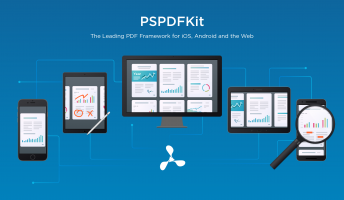 WordPress Cookie Notice by Real Cookie Banner