Deutsche Übersetzung ein/ausblenden
Rendition Server
Eine PDF-Plattform, die sich in Ihre Datenzentrum-Infrastruktur integriert und so zum Kern Ihrer PDF-Infrastruktur wird. Digitalisierung, Digitale Transformation, IT-Modernisierung, Compliance und DSGVO sind die Stichworte, wo der Rendition Server ein stabiles Fundament für Geschäftsdokumente als PDF liefert.
Einfach zu benutzender On-Premise Web Service für Integration mit Workflow-Anwendungen
Dateikonvertierung zu PDF oder PDF/A zum Zweck von Standardisierung undLangzeit-Archivierung
Dateikompression von eingescannten Bilddateien und OCR ermöglicht Ihnen das Suchen von Inhalten
Entfernen von vertraulichen Informationen zur Einhaltung von Sicherheitsvorschriften und Datenschutz
Einfügen von Overlays und Wasserzeichen, ermöglicht Ihnen das Hinzufügen von Identifikatoren wie Logos, "Vertraulich" und mehr
Rendition Server
Produced by Foxit Corporation
PDF platform that integrates into your data center infrastructure, becoming the centerpiece of your PDF infrastructure.
On-premise easy-to-use web service to integrate with workflow applications
File Conversion into PDF or PDF/A for standardization and long-term archiving
Scanned image file compression and OCR enabling you to make content searchable
Redaction of sensitive information for compliance and data protection
Overlay and watermark insertion that enables you to add identifiers like logos, "confidential" and much more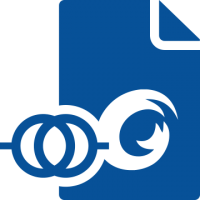 Features
---
Tagged PDF
Assemble
Compress
Redact
Convert to PDF
Product sectors
---
Accessibility
Archiving
Workflow management
WordPress Cookie Notice by Real Cookie Banner