Website is undergoing upgrades. Some features are unavailable, however event registration still works.
Xodo
Produced by Apryse
Xodo is an all-in-one solution designed to save valuable time and simplify document processing workflows on any device or platform.
Backed by industry leading Apryse technology, Xodo is trusted by the world's leading companies to securely manage and handle their important documents.
Take advantage of 30+ secure and proven tools to seamlessly process PDFs and other digital documents with Xodo:
Convert PDF to Word, Excel, Text, PPT, HTML, PDF/A, JPG, and PNG
Create PDF from JPG, PNG, HEIC, DICOM, Word, PPT, and Excel
Turn scanned into searchable PDF using OCR
Export HEIC into JPG and PNG images
Organize your documents with merge, split, and delete pages tools
Review, edit PDF text, and annotate PDF content
Edit Docx files without MS Word
Fill out forms and sign PDF files with electronic signatures
Flatten and redact PDF
Crop and compress your files
Open and view PDF and MS Office documents
Compare PDF and Text files side by side
Validate PDF/A documents
Supported platforms: Web, iOS, Android, and Windows apps.
Supported languages: English, Spanish, French, German, Italian, Portuguese, Dutch, Greek, Turkish, Russian, Ukrainian, Indonesian, Malay, Bengali, Hindi, Japanese, Chinese traditional, Chinese simplified
Find out more about Xodo here https://xodo.com/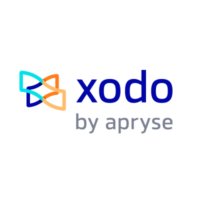 Product Type
---
Windows
Android
iOS
End user
PDF viewer/printer
SaaS
Web service
Free
Features
---
Annotate
Compress
Create
Redact
Sign
Stamp
Validate
View
Convert from PDF
Convert to PDF
Merge
Extract
Product sectors
---
Accessibility
Archiving
Authentication
Collaboration
Consumer
Content Management System (CMS)
Document Management System (DMS)
Electronic invoicing
Electronic Medical Records (EMR)
Engineering & 3D
Enterprise Content Management (ECM)
Forms
Geospatial
Imaging and capture
Litigation support
Mobile
Output
Packaging
Printing
Privacy / GDPR
Product Lifecycle Management (PLM)
Search
Security
Validation
Viewer
Workflow management
AEC
Information technology
Manufacturing
Publishing
Services & consulting
Software development
Email archives
WordPress Cookie Notice by Real Cookie Banner