---
PDF in Manufacturing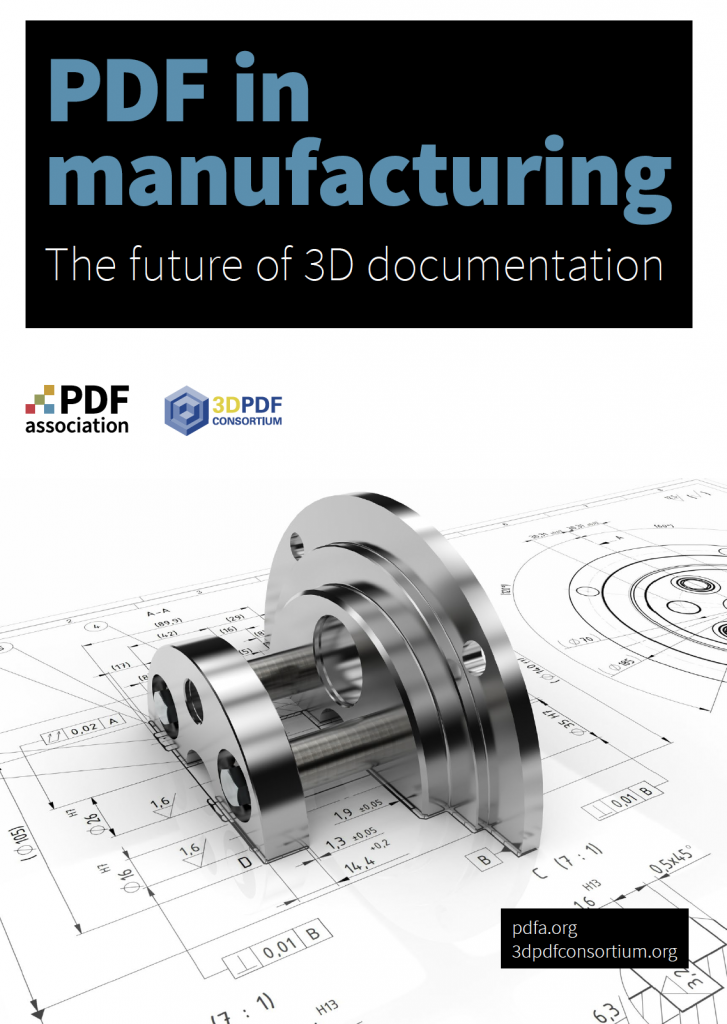 Today, PDF is at the heart of manufacturing and engineering communications. PDF technology supports manufacturing worldwide, conveying ideas, plans, communications, contracts, specifications, contracts… and of course, 2D and 3D drawings and supporting content throughout complex workflows and across corporate, organizational and process boundaries.
PDF in Manufacturing provides a concise and informative background to the relationship between design technology and manufacturing technology, from Leonardo da Vinci to 3D PDF.
The publication includes a high-level introduction to the wide range of manufacturing-relevant technologies built into the PDF format.
Provided by the publication's sponsors for demonstration purposes, four example interactive 3D PDF files are included as attachments within the downloadable PDF document.
Written by PDF Association and 3D PDF Consortium staff, PDF in Manufacturing is sponsored by Anark, callas software GmbH, GEAR.IT, intarsys, iText, PDFTron, PROSTEP AG, SEAL Systems and Tech Soft 3D.