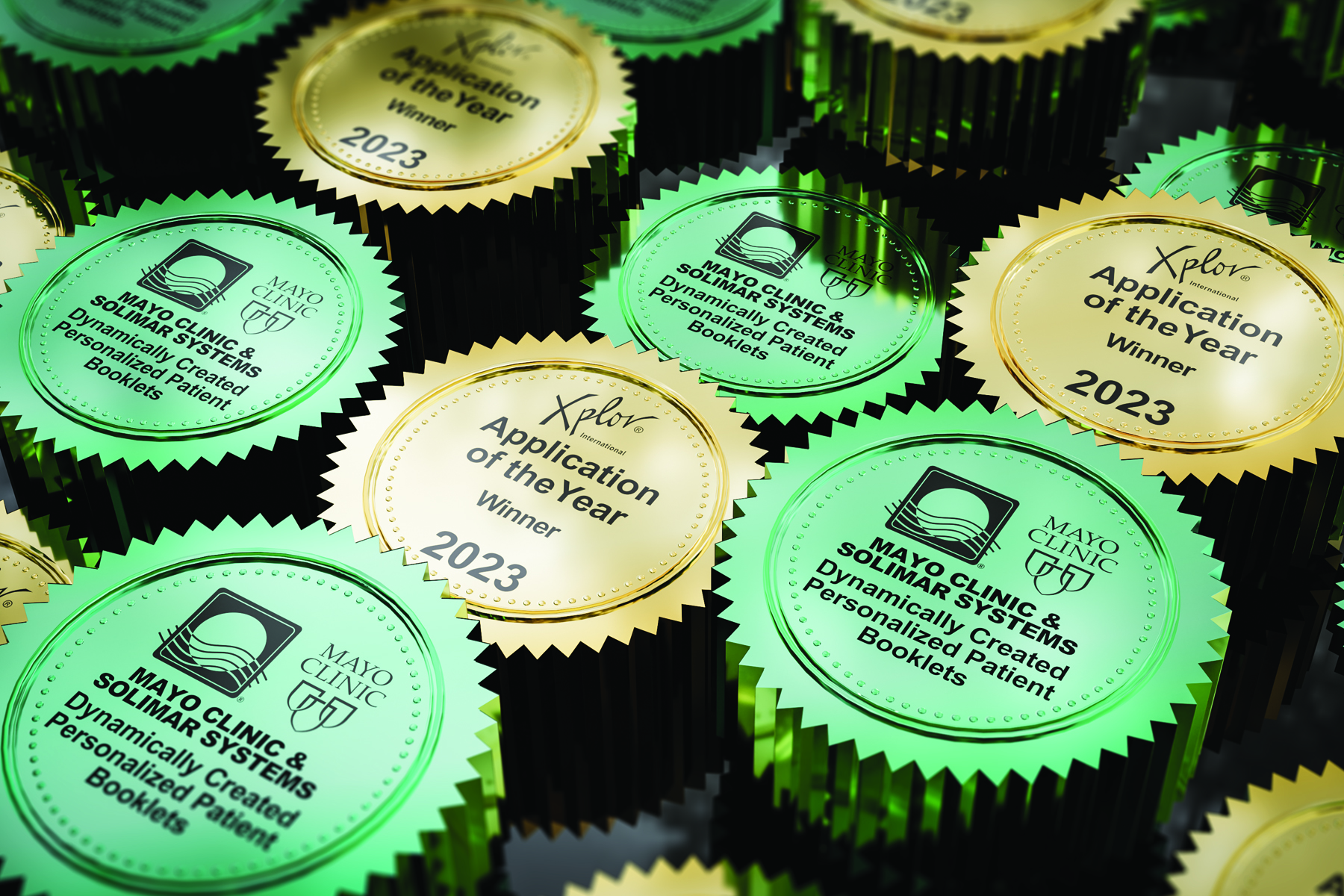 Migration of offset content to in-house printing of personalized patient booklets
November 6, 2023, San Diego, California – Solimar Systems, Inc., a premier document optimization and automated workflow provider, announces the recipient of the 2023 Xplor Application of the Year Award is Mayo Clinic and Solimar Systems.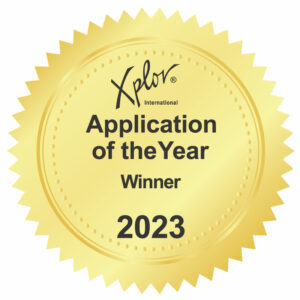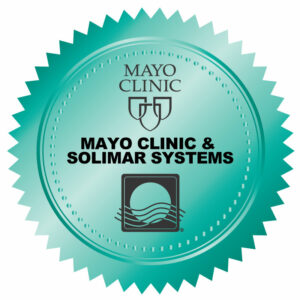 The automated workflow eliminated the need for manual booklet kitting, packaging, and mailing allowing nurses more time to spend with patients. The system-generated packets ensure current material versioning and customization for each patient. The new automated workflow freed up many hours and eliminated pre-printed materials and manual processes.
BEFORE: stock management & hand kitting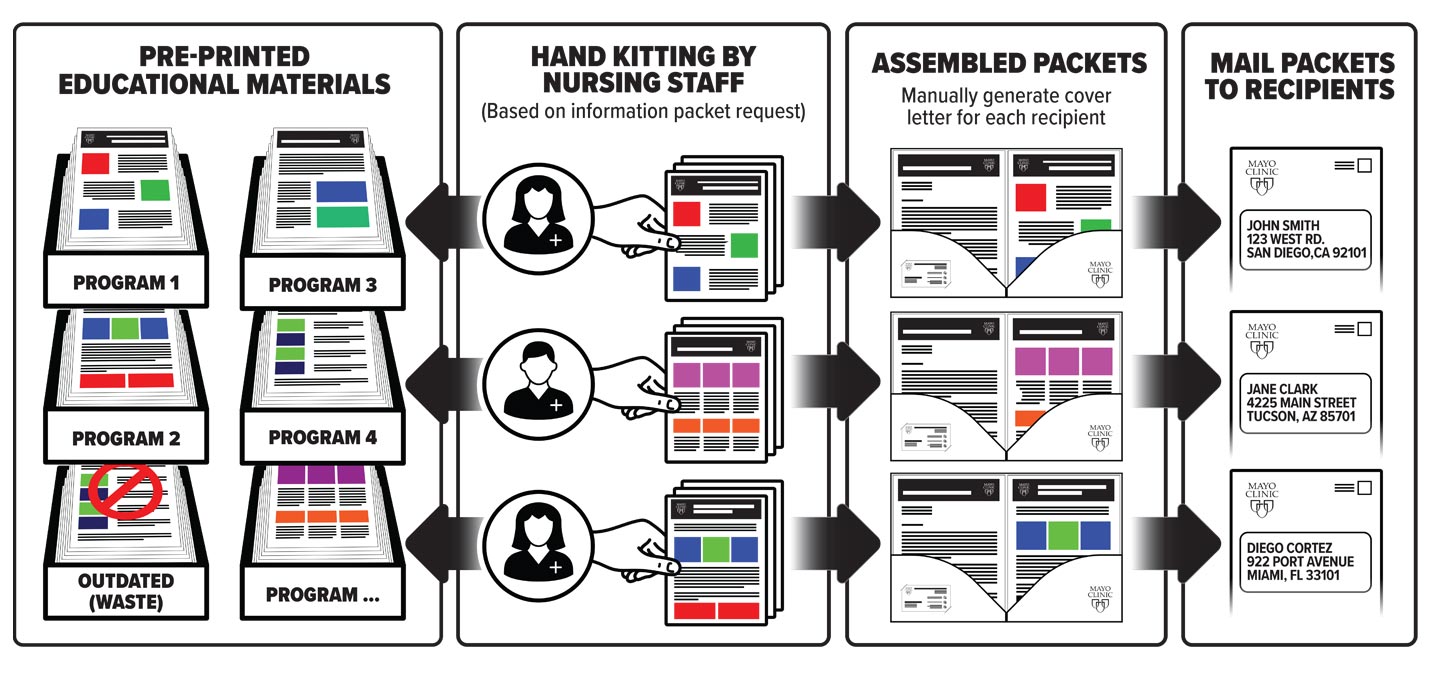 AFTER: In-house Dynamic Personalized Booklet Creation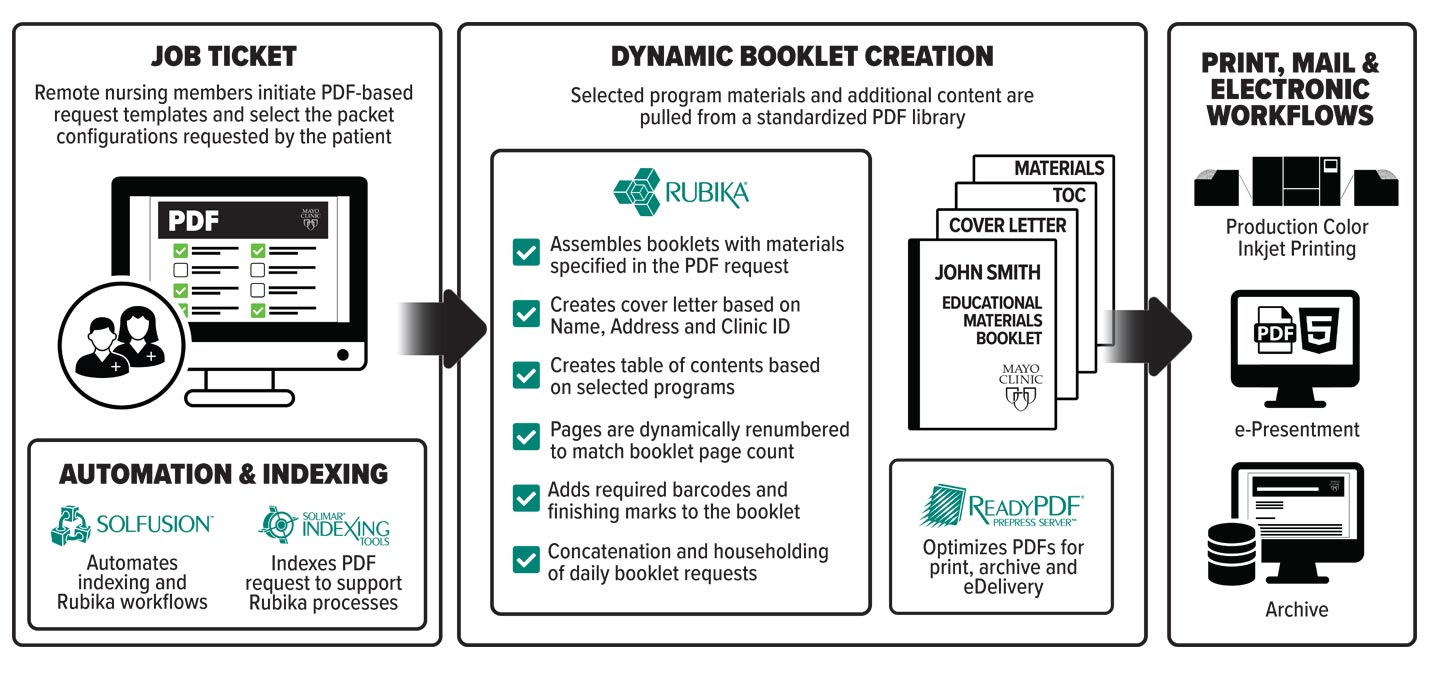 "At Mayo Clinic, I'm thrilled that our in-house digital document team has the technology to produce and deliver timely, important and personalized content to best support our nurses and patients," states Tony Fenner, eDocument Solutions Manager, Multimedia Distribution Platforms, Mayo Clinic.
"Solimar is very grateful for this Xplor 2023 Application of the Year Award with Mayo Clinic," states Mary Ann Rowan, Chief Experience Officer, Solimar Systems, Inc. "Our automated workflow software enables Mayo Clinic's patient-facing documents to be collated into individual PDF booklets and then optimized and retrofitted for virtually any printer, press, finishing system and electronic delivery channel," states Rowan.
The Mayo Clinic Story, Migrating from Manual Offset Booklet Kitting to In-House Printing will be presented at the Xplor CCM Summit, in Orlando, FL, on November 15th at 3:30pm.
Solimar Systems will be demonstrating aspects of this workflow at the Xplor 2023 CCM Summit in Orlando November 14-16, 2023 in booth 12.
Xplor International is a not-for-profit association that provides thought leadership to the customer communications industry. As a community, Xplor provides advocacy, education, training, mentoring and networking opportunities.
About Mayo Clinic
Mayo Clinic is a nonprofit organization committed to innovation in clinical practice, education and research and providing compassion, expertise, and answers to everyone who needs healing. Visit the Mayo Clinic News Network for additional Mayo Clinic news.
Contacts
Solimar Systems: Mary-Ann Rowan, mary.ann.rowan@solimarsystems.com || Petra Diener, petra@3acrossthesea.com

Solimar Systems enables organizations around the globe to onboard, make ready, enhance, manage and deliver print and digital communications. As an early adopter of the PDF output format, our Chemistry™ platform optimizes and drives a variety of print and electronic workflows including transactional and direct mail printing, accessibility, archive services,…
Read more