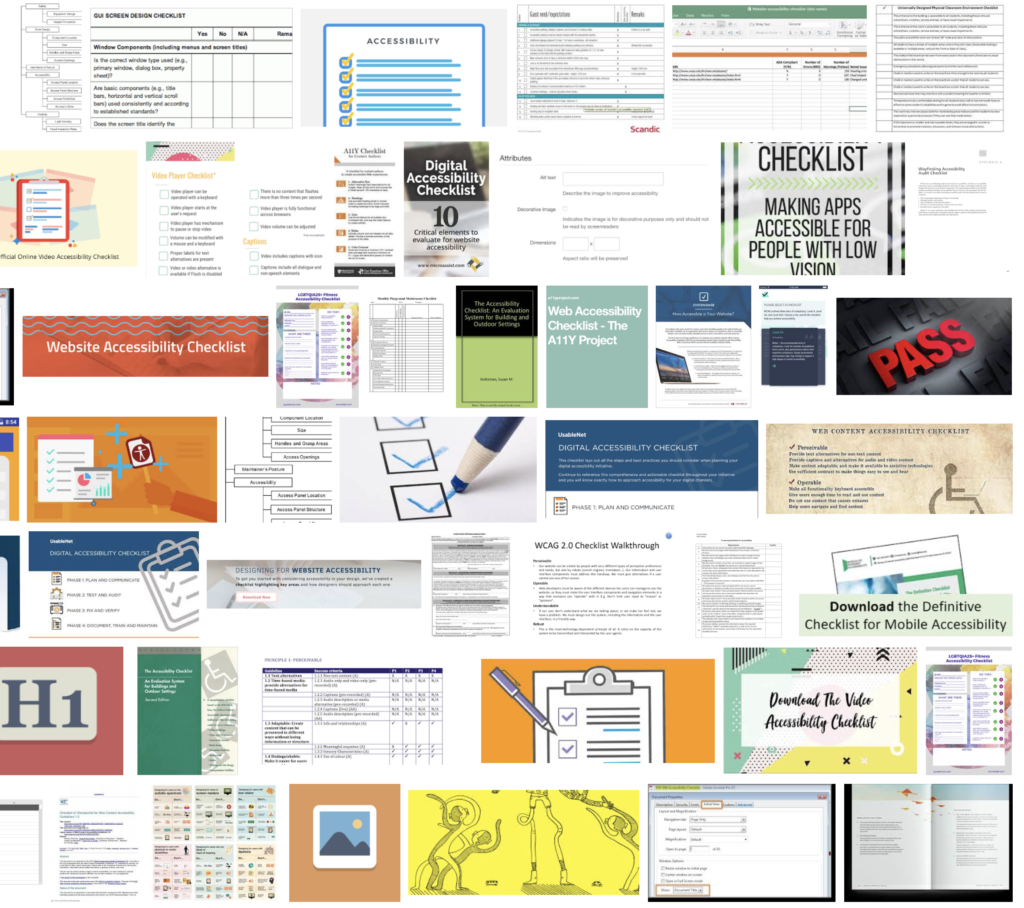 Organizations tasked with ensuring their electronic content is accessible aren't really interested in the technical details. They need straightforward solutions, usable workflows, reliable results and accountable systems.
Throughout the US federal government the accessibility requirement these agencies must meet is Section 508, which itself identifies WCAG 2.0 Level AA as its standard, among other requirements.
Many other governments worldwide also use WCAG 2.0, and increasingly, it's being adopted in commercial settings engaged in improving their accessibility to disabled populations.
As an operational matter, the process of assuring that content is accessible involves substantial training, adequate software and sufficient staff-time. Anything that helps streamline this process, reduces costs, or facilitates accessibility upgrades or validation in more content, is of interest.
PDF's place in document technology
PDF remains indispensable. A recent analysis presented at PDF Days Europe 2018 concluded that 1 in 20 static web pages was a PDF file. But the web holds just a small fraction of documents. Trillions of PDF files exist in private collections as the embodiment of documentation, contracts, invoices, statements, policies, records, terms, maps, academic papers and so many more applications.
PDF and accessibility testing
Due to PDF's inherent flexibility, the testing required to account for the potential variety of content in PDF files can be substantial. PDF/UA, the ISO specification for accessible PDF, packages these requirements together and includes (according to the Matterhorn Protocol) 136 distinct tests for accessible PDF files.
This might seem daunting. Which is unfortunate, because it should be liberating.
PDF/UA and accessibility testing
Of the 136 tests described in the Matterhorn Protocol, 87 may be fully automated with software. Human intervention is only required to assess and correct any errors located by software.
The 47 checks that may require human judgement boil down to:
Confirming that the document's semantics as indicated by the tags are accurate
Confirming that the order of semantic content is logical
Confirming that any role-mappings in use are valid
Several checks that apply equally to other forms of content (color, contrast, metadata, alternate text for images, language)
Checks pertaining to JavaScript, or other content-specific checks
All of these tests may be performed very efficiently by software designed for PDF/UA validation. For example. it's possible to perform most of these tests via a quick review of pages and tags.
Applying PDF/UA to accessibility-validation processes allows one to package sets of tests together, streamlining the validation process.
Use PDF/UA to simplify the process
If agencies can learn to use the PDF/UA indicator, accessibility checklists can get a lot easier. Authors and vendors could leverage PDF/UA as part of a declaration of conformance ( VPAT in Section 508 jargon)  for each document. Deliverables specifications might then be summarized as:
PDF/UA conformance (as certified by the vendor or provider, and spot-tested by the procuring agency).
Policy requirements (i.e., the gap between PDF/UA and the standard you need to meet). Such requirements might include (as examples):

application of specific WCAG 2.0 Success Criteria that are desirable in addition to qualities covered by PDF/UA
restrictions in terms of fonts or font-sizes used
generalized requirements for the use of simple tables
any other specific policy
This approach would set clear, consumable expectations and reduce testing complexity to help drive achievement of organizational accessibility objectives.