A dimly lit workspace, with an open package on the desk, packaging material, cables, and a USB charger scattered around a small, yet-to-be-powered device. Seated on the chair in front of the desk is the bewildered new owner of this little technological marvel, holding a densely printed manual written in an unfamiliar language. Slowly and somewhat resignedly, he waves the manual back and forth until his fixed gaze lands on the cover.
"Why don't you just tell me what I want to know?!"
Well, his wish may just come true!
Over the past 30 years, the continuous evolution of the PDF format has fulfilled numerous wishes when it comes to document handling. It transformed from a printed image of sentences into machine-readable text, enabling more targeted content searches. And, importantly, it now also ensures accessibility for everyone.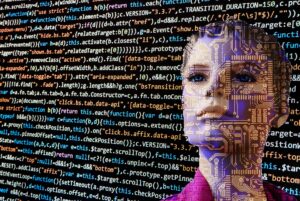 But what if you could simply ask a question to a PDF file? What if you could receive answers that are contextually derived, presented in an easily understandable manner, and provided in the language of your query, regardless of the language of the original document?
It sounds almost too good to be true, but it is indeed possible through the application of AI-powered document understanding. The PDF format provides the structural guidelines that make it easier for AI to comprehend the document.
Imagine to say goodbye to hours of flipping pages, searching aimlessly, and feeling frustrated and just getting the information you need.
Imagine living in a time where you could have a conversation with a PDF file, much like using ChatGPT.
Much like ChatPDF.