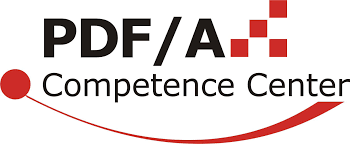 A new year brings new things, and 2019 is no exception!
There are many exciting new developments under-way for the PDF Association, including a new website and new features to better serve our members.
The "four red blocks" logo was first created for the PDF/A Competence Center in 2006.
In 2011, when the organization became the PDF Association, this basic design was adapted to the current (as of December, 2018) logo. It has served us well.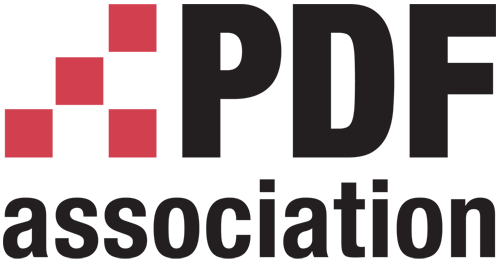 Times change, however, and logos change with them.
For our new logo the Board of Directors wanted to express some ideas:
It's an evolution. We are proud of our history, and we believe our previous accomplishments have continuing value.
It takes a rainbow. The new range of colors represents diversity (in vendors, use cases, verticals, specialized technologies, viewers, etc.) as a general principle.
Celebrating interoperability. Each pixel fits precisely ("plays nicely") with other squares. This is (if you like) a kind of visualization of the interoperability concept.
And a PDF twist! Unlike most raster image formats, the left-bottom is the origin of PDF's coordinate system. In our new logo the established "PDF Association red" is retained in the left-bottom square.