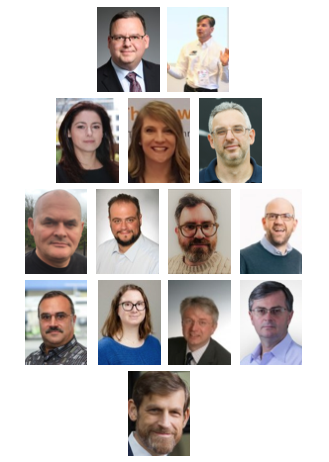 On June 15 the PDF Association's annual All-Member Meeting heard a brief report summarizing the activities of the organization in 2019 and prospects for 2020.
The presentation for 2020 was led by the former Executive Director Duff Johnson, now the full-time CEO of the PDF Association.
The members then elected a new Board of Directors, retaining all previous members and adding Eloidie Tellier of Orpalis and Datalogics' Patrick Gallot.
Matt Kuznicki of AbleDocs remains as Chair of the Board, and Dietrich von Seggern of callas software GmbH will continue as the Vice Chair.
"The PDF Association continues to deepen its commitment to ISO standards development for PDF technology while driving research into enhancing the format and its applications," said CEO Johnson. "At the same time we are expanding our services to our members to maximize the health of the PDF technology ecosystem," he said.
"In 2020, every enterprise that uses documents runs on PDF files," Johnson continued. "The PDF Association provides a meeting-place for diverse industries and interests to obtain and share the information they need to develop and support digital document solutions leveraging PDF technology."
Organizations and individuals interested in exploring the benefits of membership should write to info@pdfa.org.
About the PDF Association
First established as the PDF/A Competence Center in 2006 the PDF Association today is an international standards development organization promoting awareness and adoption of open standards in digital document applications using PDF technology. The association facilitates education, networking and the sharing of expertise and experience with interested parties worldwide. The current membership includes over 150 organizations and numerous individual subject-matter experts from more than 35 countries. PDF Association, Inc, a US-based subsidiary, administers the standards development program and US Technical Advisory Group (TAG) for ISO TC 171 SC 2.
The management board includes industry leaders from AbleDocs, Adobe, callas software, Datalogics, Digital Frontiers, Dual Lab, Foxit, intarsys consulting, iText, Nitro, Orpalis, PDFTron, and ISO 32000 Project Leader Peter Wyatt. The PDF Association's Board of Directors is chaired by AbleDocs' Matt Kuznicki. The Chief Executive Officer is Duff Johnson, ISO Project Leader of ISO 32000 and ISO 14289.