Cloud-based collaborative work is never genuinely cross-platform if you can only work on PDFs and essential documents on your PCs, Laptops, or tablets. If you don't include exclusive features on all devices that support your app or software, it leaves massive room for improvement.
This is where UPDF takes the lead in innovation and consistency, as always, with their latest update, including a much-needed editing feature on mobile phones. You can now edit your most essential files on the go with this latest feature coming to your mobile UPDF app, with complete editing images and text features of the PC app.
PDF Editing Feature is Now Available on the Mobile
Finally, the editing feature is now available on Android and iOS devices. You can edit text and images in PDF files on the go and never have to worry about returning to your computer to make essential changes and collaborate.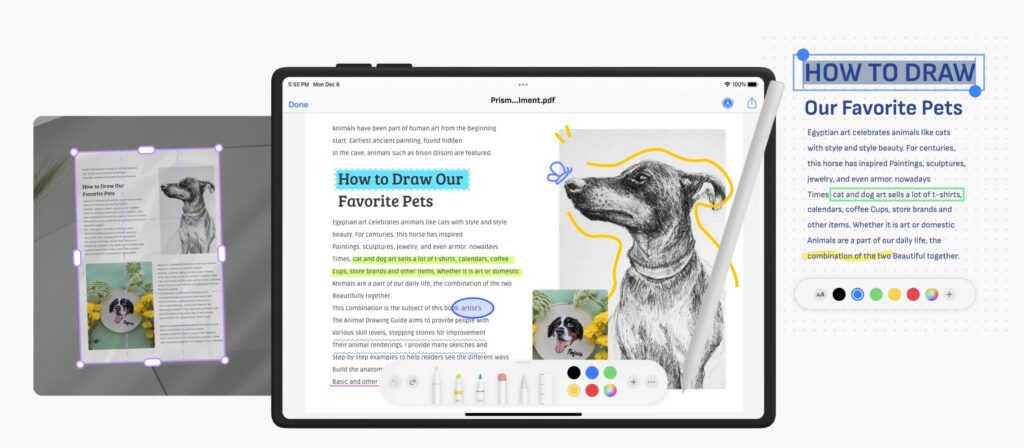 UPDF has become one of the most effective and efficient PDF tools to help you work on your PDF files while away from your computer. It features a cutting-edge, beautiful UI that can be very helpful for users new to PDF editing. It will operate at lightning speed and won't consume a lot of storage space on your Android or iOS phone. UPDF serves as a competent PDF reader if you wish to improve your PDF reading and editing experience. You can select from a variety of reading settings to lessen eye strain.
Best Features of UPDF Mobile
Many critical features include annotation, review, and quick analysis of PDF documents. When reviewing documents, you can add sticky notes, highlight or underline critical sections and add important improvement comments where the document needs them. Following are some crucial and salient features on mobile phones that you should know of:
UPDF allows you to multitask by simultaneously opening and editing two PDF files on a split screen.
You may quickly share a PDF file altered via email or social media accounts.
UPDF has intuitive controls for editing or moving text as desired and making changes until satisfied.
Now that the editing feature is available on all platforms, you can easily change text, add images, annotate your PDF files, and more with UPDF.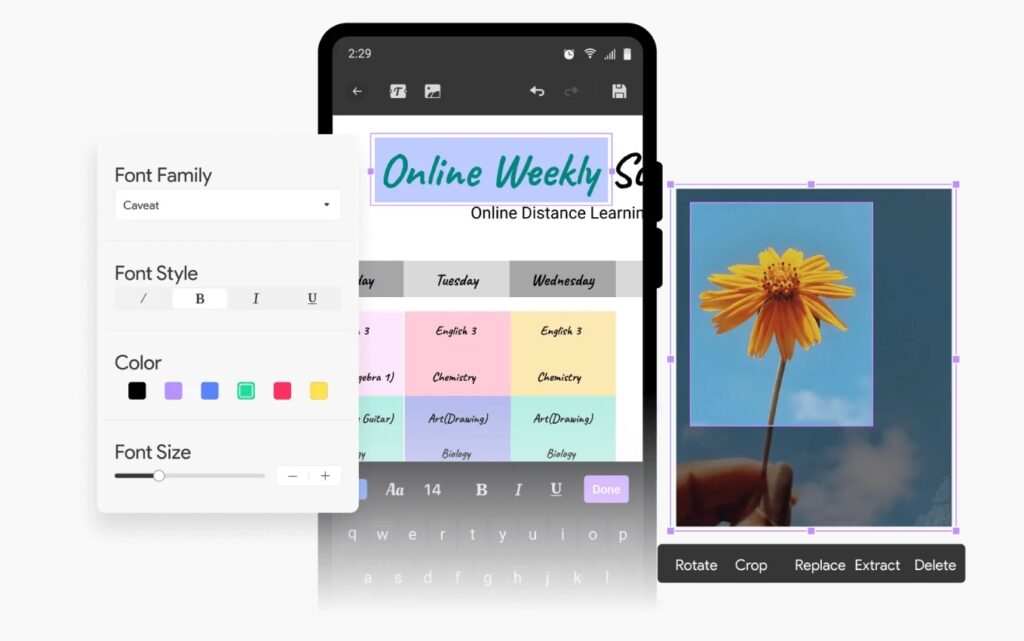 Isn't that amazing that now you can utilize these and many more features on your mobile phones? UPDF mobile also includes a comprehensive file manager from which you can access all your documents, whether on the cloud or your phone's memory. You can easily copy, paste, move, or delete your files. You can even print your documents from right there on your mobile device if you can access a Wi-Fi printer.
Conclusion
With this significant new update, you can work with the hands-off approach by starting work on one device and continuing any other device you have signed into your UPDF account. Professionals can easily access all their work files on four devices with the same UPDF account, such as Windows, MacOS, Android, and iPhone.
Remember, four different devices mean 2 PCs and two mobile phones are included in this package. Download or update the latest update on Android and iOS devices.

Superace Software Technology Co., Ltd. is a startup developing PDF converter and editor software. Its star product is UPDF. Now it is available for Windows, Mac, iOS and Android. Superace team pursues the goal of maximizing the efficiency of the user experience by designing a compelling user interface for the…
Read more