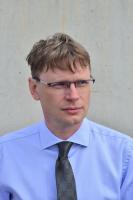 Roman Toda, CTO at Normex, will be hosting a presentation titled "Encryption with PDF 2.0" at PDF Days Europe 2018.
Presenter: Roman is pdf expert, software architect and developer with more than 20 years of experiences with digital document products, solutions, SDKs. He made his first plug in for Adobe Acrobat in 1997 and from then he's been actively helping with the adoption and development of PDF format. He is also CTO and co-founder of Normex, company that partners and works with industry leaders.
Session Description: Encryption has seen a significant change in PDF 2.0. This talk is for developers who need to keep supporting older versions of pdf format but also use advantage of more secure AES 256 encryption algorithm introduced with PDF 2.0. You'll learn about deprecations and less used private/public key encryption. We will speak about technical details around the new unencrypted wrapper that offers a lot better user experience when it comes to alternative ways of encrypting pdf files.
Check out the detailed programme: https://pdfa.org/pdf-days-europe-2018-schedule-of-sessions/
Direct link for registration: https://en.xing-events.com/pdf-days-europe-2018.html