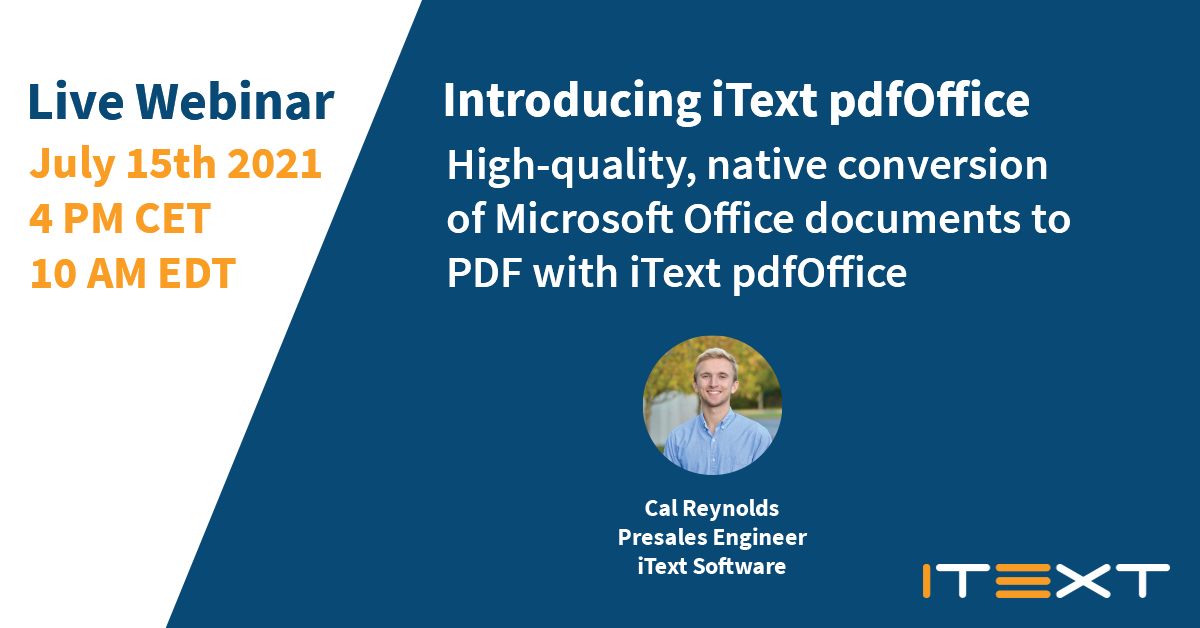 Over 500 billion Microsoft Office documents are created every year across multiple industries. Yet they have significant drawbacks when it comes to use cases such as distribution, information governance, data security policies, or archiving.
The PDF format solves these challenges in an organization's workflow. Think about:
the advanced security measures in PDFs,
conversion of documents into ISO compliant files to meet archiving (PDF/A) and accessibility (PDF/UA) requirements,
enabling the digital signing of contracts,
and more.
We're proud to announce that we're now adding this functionality to our PDF libraries with the introduction of iText pdfOffice, the newest add-on to the iText 7 Suite - the developer's preferred PDF library.
With iText 7 pdfOffice, you get highly-accurate PDF versions of the same documents which can be widely distributed, manipulated, or processed to allow advanced PDF features such as digital signatures, secure redaction, annotations, and much more. pdfOffice provides an API which allows developers to programmatically convert documents and easily integrate with existing iText workflows, without the need to install any third party software.
Join us during the launch webinar as we will explore:
How iText pdfOffice works
Some example use cases
How it can integrate with other add-ons in the iText 7 Suite, depending on your requirements
If you can't join, register anyway. We'll send you the link to the recording afterwards.