PDF Day in Washington DC – December 10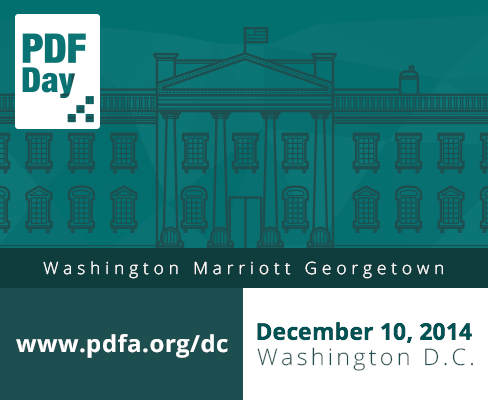 PDF Day is a live, all-day two-track educational event providing CIOs, IT executives, content strategists and document management vendors with the big picture on PDF technology - not sales pitches - from top developers in the space.
Whether your focus is document distribution, authentication, accessibility, collaboration, content security or any other electronic document subject, the PDF Day will provide key insights, answers and new ideas for leveraging the world's chosen electronic document file format.
PDF Day program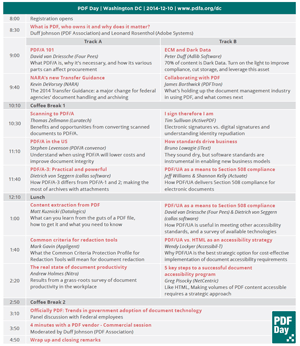 From the archival subset of PDF to the new NARA Transfer Guidance to Section 508 compliance strategies, PDF Day is two tracks of fast-paced sessions, a panel discussion moderated by AIIM's John Mancini, and more!
Review the program, speakers and sessions for PDF Day on December 10.
Slide decks and video
Download session slides (46 MB zip)
Download "4 minutes with a PDF vendor"slides (13 MB zip)
Educational session videos and "4 minutes with a PDF vendor" videos are posted on YouTube.
Location
PDF Day in Washington DC was held December 10 at the Washington Marriott Georgetown, 1221 22nd Street NW, Washington, DC.
PDF Day was also held in New York on December 11!
Event sponsors
PDF Day Gold sponsors

in Washington DC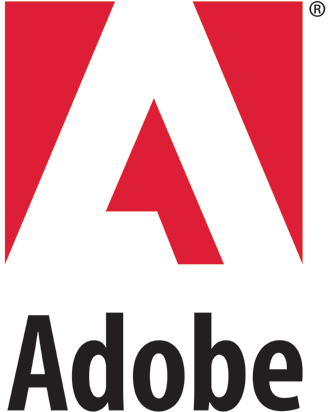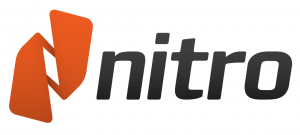 PDF Day Silver sponsors

in Washington DC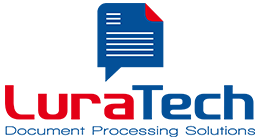 Friend of PDF


Members going above and beyond
PDF Association members contributing staff time and resources to help make PDF Day a success include:
Adlib Software (logistics and event staffing)
Nitro (graphic design and event staffing)
NetCentric Technologies (accessible PDF programs)