PDF Days Europe 2016 in Berlin, June, 14-15

In 2016 the PDF Days Europe event is even more attractive.
It's not just the new location at the GLS campus in the heart of Berlin. We've also overhauled and expanded the entire event concept:
100% suitable for end users through the best practice track!
100% suitable for developers through the new university track!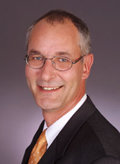 You can expect contemporary topics like:
PDF in the mobile device context
Accessible PDF documents and forms
Electronic invoice solutions
Complete review of the DRUPA fair
and much more!
In addition to June 14 and 15, please also consider the pre conference on June 13!
Check out the agenda - almost 50 sessions!
Register now for PDF Days Europe 2016!