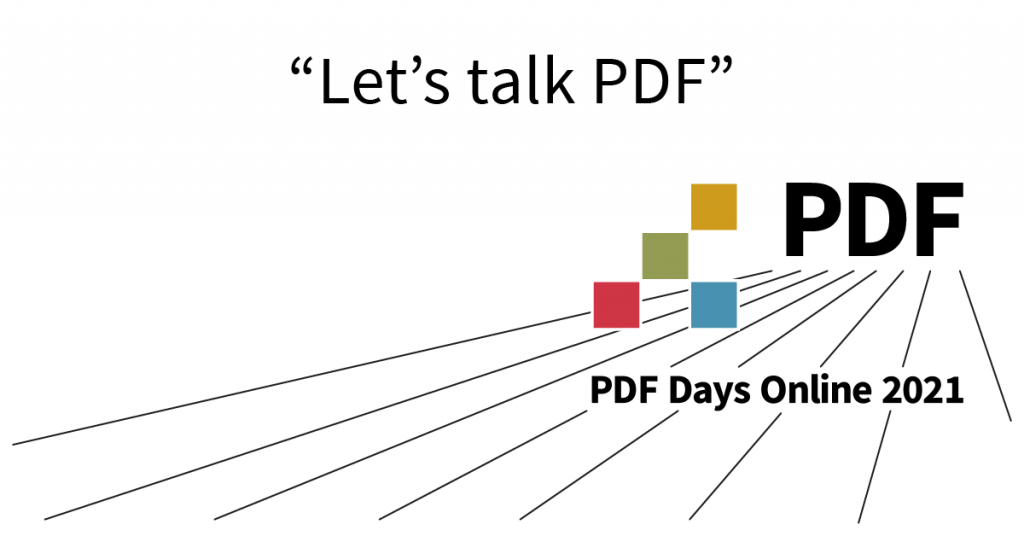 PDF Days Online 2021 is coming!
PDF Days is known for high-quality presentations and education on the wide world of PDF; the world's chosen digital document format.
All Technical Days presentations will include questions from the online audience.
Check out the Technical Days and Solution Days sessions. Registration is now open! Attendance is FREE.