Learn effective tips for PDF annotation and harness the power of advanced digital solutions. Our comprehensive guide, accompanied by an informative infographic, will empower you to annotate PDFs like a pro, boosting your productivity and unleashing new possibilities.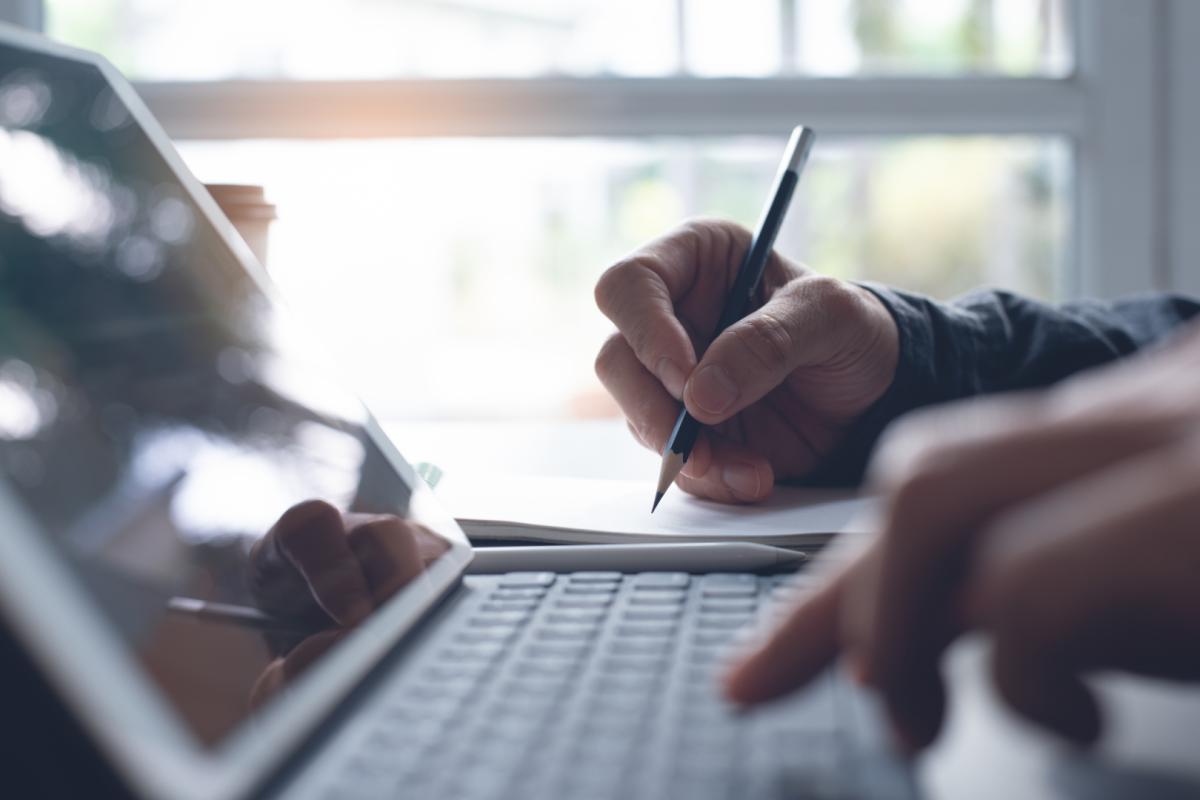 When it comes to annotating an important document, physically highlighting, underlining, and adding comments is inevitably inefficient and time-consuming. Luckily, the rise of markup tools tools and the growth of online learning have quickly led to advanced digital solutions that can considerably streamline and simplify the process of annotating documents and PDF files.
Whether you're a student, working professional or any other individual looking to elevate how you annotate PDF files, you'll want to take a closer look at the steps to use a comprehensive PDF annotation tool successfully and the advantages of a simplified process.
Annotating PDFs to Level Up Reading and Research Efficiency
What is PDF annotation?
PDF annotation essentially involves any extra text, graphics or objects that can be added to a document — where these comments and additions can be accessed immediately. Some readers leverage PDF annotation for personal reference, while others may depend on the process to communicate important information to others. Annotation inevitably comes in a variety of forms, but a few of the most common ways to annotate a document include:
Adding comments in the margin of text.
Underlining, highlighting or striking through information as needed.
Adding a physical or digital sticky note for emphasis and/or further attention.
Drawing around important text or information.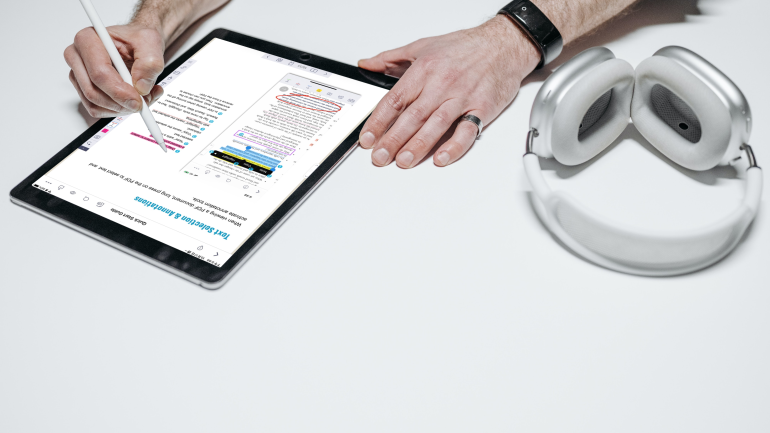 The value of adequate annotations
Ultimately, PDF annotation ensures a reader has a thorough understanding of what's happening in a text or PDF file after they've read it.
For students, something as simple as noting an author's main point can shift the perspective of the text and their key areas of focus — and also serve as an invaluable reference in the future. Working professionals, on the other hand, can leverage a PDF annotator to provide contextual information or feedback directly inside deliverables in PDF format. This is an incredible boon to creative teams who can collaborate more efficiently, clarify notes or feedback, and eventually produce better results.
As students, faculty members, business professionals, and other key parties in need of adequate annotation increasingly take advantage of robust digital tools, they can:
Make notes in the margins of the PDF file — for personal or professional reference.
Utilize a highlight tool to indicate important points.
Foster improved collaboration when multiple parties have access to a specified document.
Leave overarching comments to support a deeper understanding of the information.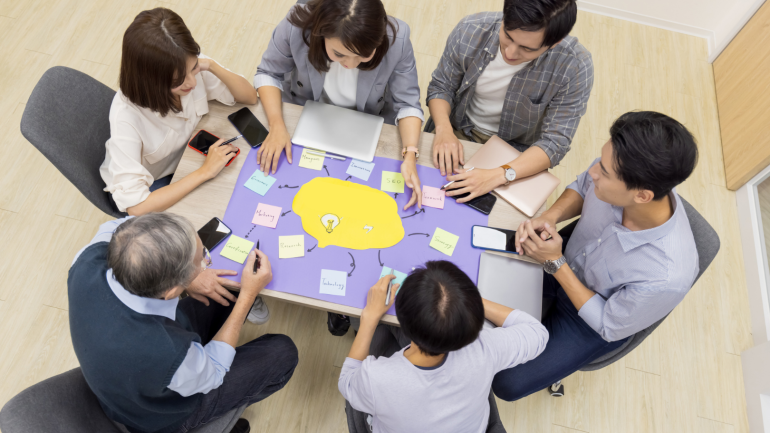 Steps to Choose an Annotation Tool and Annotate a PDF Document With Ease
Implementing new annotation tools to edit PDF documents can seem daunting at first glance. But, the process doesn't have to be difficult. Here are the steps any reader can take for seamless PDF annotation:
1. Assess your PDF annotation needs
Whether you realize it or not, your annotation needs are unique, and understanding those requirements is a crucial step in finding the right PDF editor — to support a more efficient, successful process. One of the most important elements to consider involves establishing if this tool will be leveraged for personal or professional use. A few questions to consider might include:
Will I need to highlight the text on the original document?
Do these annotations need to be easily shareable?
Will text annotation be enough, or will I need to attach files to the comments?
Is there a specific annotation feature that's most important for my goals?
How do I enhance the review workflow in group projects?
2. Implement a PDF annotation tool that's the right fit 
After establishing your specific annotation needs, you can determine which PDF viewer and tools for annotation will be most beneficial moving forward. Leveraging comprehensive and advanced digital tools with annotative capabilities, like the PDF Reader from Kdan Mobile, will be integral to meet your needs efficiently in the long term.
When choosing the ideal PDF annotation tool, it's essential to consider various features and functionalities. Look for a PDF annotator tool that provides a wide range of annotation options, including common tools like select tools for precise highlighting and editing, freehand drawing tools for freehand sketches, basic annotation tools for adding text and shapes, crop tools for refining document layouts, and editing tools for seamless modifications.
Make sure the software has a user-friendly tools menu for easy access to all annotation features. Advanced annotation tools like speech bubbles, pop-up notes, and digital signatures can greatly enhance your review workflow. Additionally, explore different highlight colors, free-form drawing capabilities, conversation-style commenting tools, and drawing markup tools to cater to diverse annotation needs.
Consider the tool's pricing options, user-friendly interface, and the availability of complete commenting tools. Look for easily recognizable icons like the pencil and square icons that represent annotation functions. By selecting the right PDF solution with advanced annotation tools, you can streamline your document review and collaboration processes.
An advanced PDF annotator tool like PDF Reader from Kdan Mobile serves as an all-in-one PDF annotator software, providing a comprehensive solution to meet your long-term needs. With its robust features and functionalities, it offers a powerful alternative to Adobe Acrobat Reader. Unlock the full potential of your PDF documents with the wide range of PDF annotator tools available in PDF Reader. This all-in-one software ensures efficient and effective annotation capabilities, making it an ideal choice for users seeking an advanced PDF annotator tool.
3. Open the PDF file you want to annotate
Once you've chosen the best tool for you or your teams, you're almost ready to begin annotating PDF files. Simply use your digital solution to upload or open the file you plan to comment on and get started from the annotation menu.
Take a moment to familiarize yourself with the annotation tools available in your chosen software. You can usually find what you need in the annotation toolbar, including highlighters, underlines, strikethroughs, text boxes, sticky notes, shapes, stamps, and freehand drawing tools. Each tool serves a specific purpose and enables you to annotate your PDF effectively.
4. Annotate your PDF file as needed
At this point, you should have the digital tools in place that you need to annotate your document successfully. Here are a few ways you can annotate your PDF for a better understanding of the text:
Add a note: Add notes to your PDF document effortlessly using PDF annotation tools. Choose the note icon and customize the color for easy identification. Utilize digital sticky notes or annotations in the margins. Expand on your annotations with pop-up notes and modify your digital texts for clear communication. Enhance your PDF annotation workflow with these powerful features.
Add a comment or text box: Enhance your annotations by providing additional context through text comments. Utilize the text box tool to add comments in specific areas of the document and enhance the review workflow. Customize the font size, color, and style to make your comments visually distinct. This is particularly useful for collaborative reviewing and editing.
Highlight text:  Emphasize crucial information within your PDF by using the highlighter tool. Use the select tool to select texts, then choose your preferred color and apply it to the text you want to highlight. This feature allows you to draw attention to key points and essential details.
Underline or strikethrough texts: Effectively mark changes or emphasize sections within the document using the underline or strikethrough tools. Simply click the annotate button and select the tool, and click and drag over the text you wish to underline or strikethrough. This capability is particularly beneficial for editing and proofreading tasks.
Insert Images or Stamps: Enhance your PDF annotations by inserting images or stamps. This functionality enables you to include logos, signatures, or any relevant visual elements. Access the image or stamp feature within your PDF annotation tool and follow the prompts to add them to your document. Additionally, photographers can also make their portfolios more engaging by adding images and stamps using PDF annotation tools when selling photos online.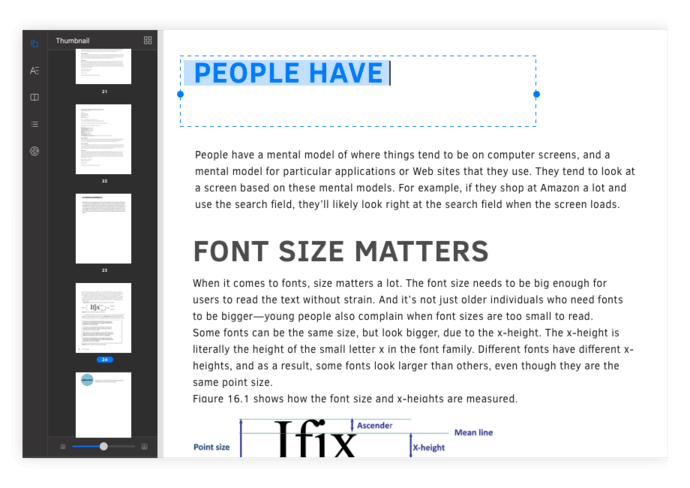 5. Share your annotated PDF document with applicable parties
After you've finished adding the necessary text, graphics or objects to your file, you can save these annotations for future personal reference or share these documents with your team — where they can review your work or add annotations of their own. Overall, an advanced digital annotation tool can help you foster streamlined collaboration and review workflow for improved results.
With these simple steps in mind, you'll feel like a PDF expert in no time.
The Advantages of Simplified PDF Annotation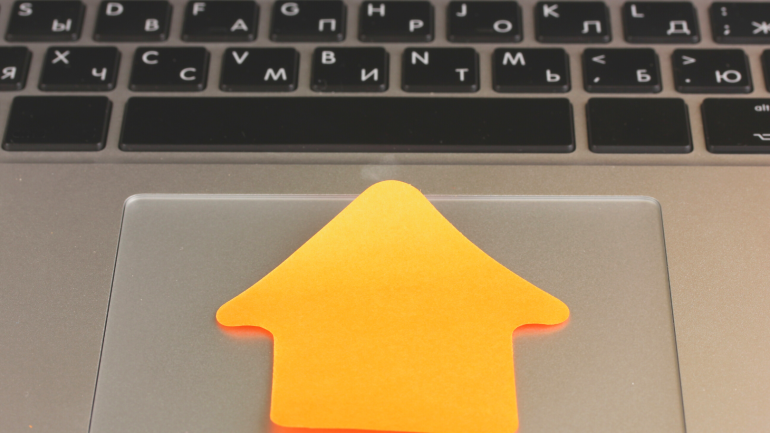 Annotation tools not only elevate your PDF annotating and editing process but can also provide several distinct advantages to readers. The main benefits of introducing a powerful annotation tool include:
Improving your understanding and insight into the document as you read with the drawing markup tool.
Making PDF document management faster and more efficient. Upload documents to cloud storage like Google Drive to share documents in real-time.
Drive seamless collaboration among remote teams with complete commenting tools. Streamline communication and enhance productivity while annotating files together.
Providing real-time communication among remote teams and feedback with instant information transmission in small to mid-sized teams and enterprise-sized teams alike.
Accumulating feedback and other helpful notes in one place.
Saving you precious time through a simplified process and elevated understanding of information.
Choosing Digital Tools That Work for You
For students, teachers or working professionals in pursuit of advanced digital solutions to support an improved PDF annotation process — Kdan Mobile can help. With the PDF Reader from Kdan Mobile, you can view, edit, convert, merge and sign PDF documents across multiple operating systems, including:
Mac.
Windows.
iOS.
Android.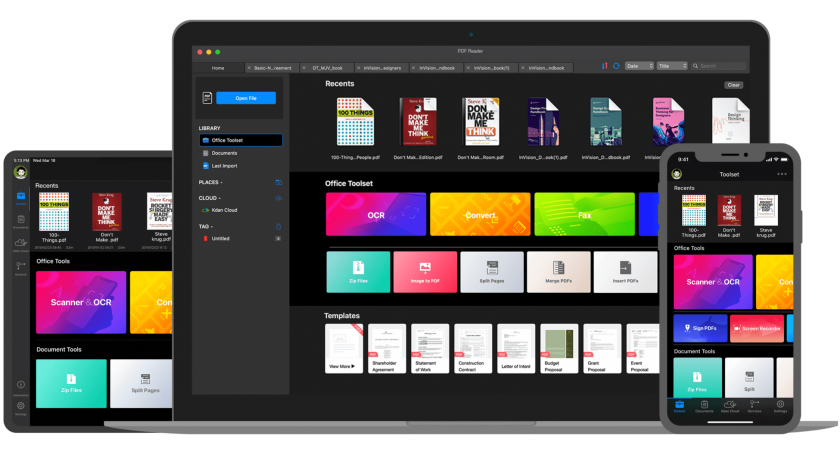 PDF Reader is the best annotation tool that offers a complete PDF-focused solution for professionals and individuals alike. With its advanced features and complete commenting tools, PDF Reader enables seamless collaboration and efficient feedback sharing. The highlight tool allows you to emphasize key points and important information within your documents. Its intuitive interface ensures a user-friendly and delightful experience while navigating and annotating PDFs.
Additionally, PDF Reader provides advanced text editing capabilities, allowing you to modify and refine digital texts effortlessly. It is the perfect alternative solution to Adobe Acrobat DC, offering a comprehensive set of features at an affordable price. With stamp editing options, image editing capabilities, and robust proofing tools, PDF Reader provides all-in-one PDF software for organizing, securing, and enhancing your reading experience.
Ready to streamline your PDF annotation process? Learn more about the Black Friday Sale discount to get an all-access pass to premium features in PDF Reader.

Kdan Mobile was founded in 2009 with a mission to empower modern professionals to better leverage their productivity and unleash their creativity. Kdan Mobile is a global SaaS provider, whose work is supported by over 200 million downloads, and over 8 million active members worldwide. Their solutions include an e-signature…
Read more