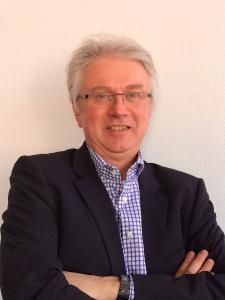 Dr. Bernd Wild, Chairman of intarsys AG, will be hosting a presentation titled "Implementing PDF/A-based eIDAS trust services" at the PDF Days Europe 2018.
Presenter: Dr. Bernd Wild is originally a graduate physicist. After completing his studies, he worked for several years at a computer science research center in the field of artificial intelligence and its possible applications in industrial processes. Upon obtaining his PhD, Dr. Wild was responsible for the organization and management of C/S software development at an IT service provider in the banking sector. Together with some partners, he founded intarsys consulting GmbH in Karlsruhe in 1996. Dr. Wild now concentrates on consulting and providing assistance for complex system integration projects.
Session Description: There have been approaches around to ensure integrity and authenticity of electronic documents and preserving evidence of digitally signed documents. Being mostly on the national level there's now a European initiative at ETSI to specify the requirements and interfaces of such a longterm preservation service. While this encompasses all types of electronic documents and data the biggest part out there are PDF documents due to the standardised and longterm-stable format. In contrast to introduce a new archival container for this purpose it could be more promising to use the well-established PDF/A-3 standard as container enriched by necessary cryptographic informations like time-stanps, validation information and evidence records. The presentation will show such an approach where PDF/A-3 plays the role as archival container. Use cases in healthcare and banking and finance will be given in order to demonstrate the usability and the advantages of the PDF-based approach.
Check out the detailed programme: https://pdfa.org/pdf-days-europe-2018-schedule-of-sessions/
Direct link for registration: https://en.xing-events.com/pdf-days-europe-2018.html