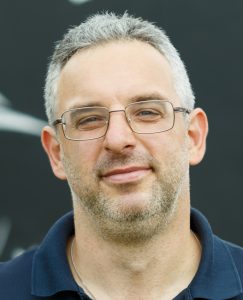 PDF Association: At the PDF Days Online 2021, you will be hosting a presentation titled "WCAG or PDF/UA: what's the difference" – what's that about?
Boris Doubrov: Both WCAG and PDF/UA seem to have the common goal. But they are structured in a very different manner. PDF/UA is a very typical PDF substandard, not much different from PDF/A, PDF/X or PDF/VT in its approach to specify file format requirements. On the contrary, WCAG is way more general and has very vaguely defined projection to the file format requirements for PDF. The aim of this talk is to analyze the differences and try to set up some bridge between these two standards. This all leads to very natural, but extremely challenging question: what it means for a PDF document to be WCAG 2.x (Level A, AA, AAA) compliant.
PDF Association: Who is your presentation aimed at?
Boris Doubrov: The talk targets implementers of WCAG validation of PDF documents and those working in the PDF remediation domain.
PDF Association: What will the people who attend your presentation be able to take away from it?
Boris Doubrov: One of the main messages is that WCAG conformance of PDF documents is not well-defined. But even achieving some level of conformance may greatly improve accessibility experience of the documents.
PDF Association: The PDF Days Online 2021 has become the leading PDF event. What makes the PDF Days so unique in your mind?
Boris Doubrov: This is the only event in the world that gathers all experts of PDF technology in one place and allows potential integrators and users of PDF technology to quickly find answers to their questions and evaluate available tools and solutions.
PDF Association: Thank you! We look forward to seeing you at the PDF Days Online 2021.
Check out the overall PDF Days agenda and register for Boris' session.