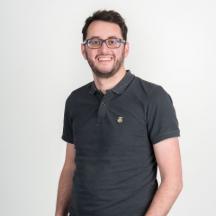 PDF Association: At the PDF Days Online 2021, you will be hosting a presentation titled "Future of Traversing PDF Files" – what's that about?
Michael Demey: Usually when navigating PDF files, you would think about doing so in an end-user manner, using viewers or assistive technology. But while two different PDF files can look very similar visually, they could have a completely different structure behind the scenes. This makes it more complex for PDF processors to try and navigate the structure of the PDF file in a consistent, and more importantly, portable way. At the PDF Association we are working on a few drafts that would try and provide a more abstract way of navigating these constructs.
PDF Association: Who is your presentation aimed at?
Michael Demey: PDF Developers and anyone who is remotely interested in how PDFs are structured.
PDF Association: What will the people who attend your presentation be able to take away from it?
Michael Demey: They will get a glimpse on new and upcoming technology that we're working on and see it in action with some (rudimentary) prototypes!
PDF Association: The PDF Days Online 2021 has become the leading PDF event. What makes the PDF Days so unique in your mind?
Michael Demey: It is unique in the sense that I don't know of any other event that focusses on PDF technology. The more serious answer would be that it is an interesting event to get a glimpse into what the PDF industry is doing and where it is going. It (usually) is also a nice opportunity to meet the people behind PDF and have a good time.
PDF Association: Thank you! We look forward to seeing you at the PDF Days Online 2021.
Check out the overall PDF Days agenda and register for Michael's session.