ISO standard 14289-1, known as PDF/UA, was first published in the summer of 2012. It is the first complete definition of a set of requirements for universally accessible PDF documents. Rather than applying to the PDF file format alone, these clear specifications also define compliant assistive technology and PDF reading software.
In signing the UN Convention on the Rights of Disabled Persons, many countries have chosen to work towards building a more inclusive society. They are now required to turn these inclusive principles into a reality on the national level and to remove existing barriers to social inclusion. One key area of activity here is in access to information and communications in the form of documents – a subject which PDF/UA now stands to greatly simplify.
"PDF/UA in a Nutshell" will show you just what PDF/UA is. This brochure provides a clear summary of the key facts, the standard's requirements, the latest developments and the current legal situation regarding PDF accessibility, all in one place. In addition, it suggests potential applications for the standard and lists the tools that can be used to create and validate PDF/UA-compliant documents.
Contents:
PDF/UA: The ISO standard for universal accessibility
PDF/UA: The key facts
Important Laws and regulations
The history of PDF/UA
PDF/UA's requirements
Accessible PDF: Users and usage
PDF/UA: Creation tools
Validating PDF/UA compliance
Assistive technology for in-depth testing
Added value for PDF users
The potential benefits of PDF/UA
Laws paving the way for PDF/UA
What the experts are saying
Learn more about PDF/UA
The authors: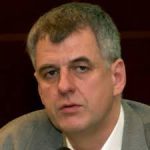 Olaf Drümmer has played a crucial role in the standardization of PDF/X, PDF/A, PDF/VT and PDF/UA. He is a member of several international institutions and associations: DIN, ECI, Ghent Workgroup, PDF Association and PDF/X ready. Olaf Drümmer is CEO of callas software and axaio software. The company callas software develops the Preflight functions integrated in Acrobat.

Bettina Chang is a print and media technology engineer and works as a freelance graphic designer and university lecturer in print and publishing. She is actively involved in the PDF accessibility sector and produces a wide range of publications in accessible PDF format using Adobe InDesign and Adobe Acrobat.