ConvertPDF.Today
Produced by Visual Integrity
ConvertPDF.Today is a free service from Visual Integrity. Use it to convert PDF drawings and diagrams into 14 of the most popular vector and image formats in use today. It can also be used to extract text from PDF files.
Unique among online conversion services, ConvertPDF.Today offers user-defined conversion options and is focused on converting PDF-based graphic content. Just upload your file and then choose general and format-specific features to ensure the resulting file is optimized for your purposes. These selections include page size, orientation, text-as-text or text-as-curves, scale factor, and layer handling. Once converted to a vector format, all objects, attributes, text, elements, and layers can be changed. Image formats can be generated to exact dimension or dpi.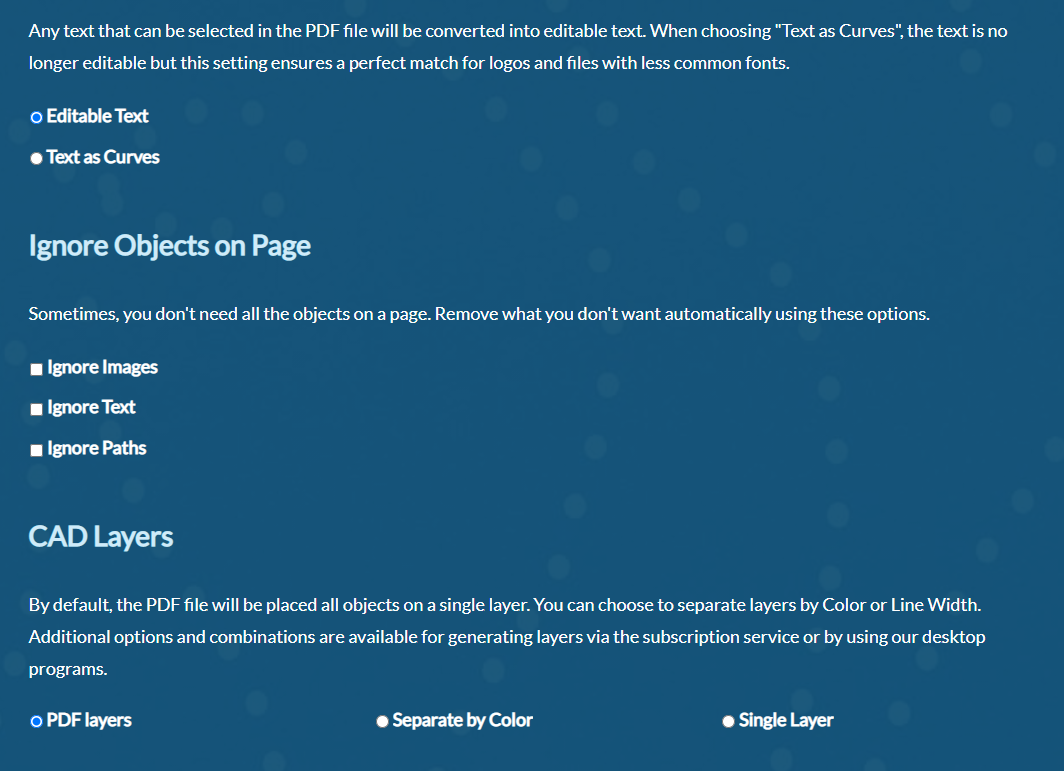 Web-based and built using the same engine as all of our other desktop programs and add-ins, ConvertPDF.Today is fast and simple to use. Within seconds of uploading your file, you'll receive a direct link in your email to access the converted file. This service is perfect for people who need to occasionally convert PDF to Visio, CAD programs, PowerPoint, and other publishing and illustration programs.
As a free service, one file may be converted per day. Subscription options will be available later this year. For frequent or power-users, desktop programs are available now with extended conversion options.
For more information, or to try it, visit ConvertPDF.Today.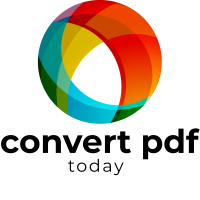 Product Type
---
End user
Services
SaaS
Web service
Features
---
Modify page content
Reuse
Convert from PDF
Product sectors
---
Consumer
Content Management System (CMS)
Document Management System (DMS)
Engineering & 3D
Enterprise Content Management (ECM)
Product Lifecycle Management (PLM)
Workflow management
Publishing
Creation
Consuming
WordPress Cookie Notice by Real Cookie Banner