Website is undergoing upgrades. Some features are unavailable, however event registration still works.
DocBridge® Mill Toolkit
Produced by Compart GmbH
Compart develops software products for the processing of data streams in output and document management. One of the key functions provided by Compart products is to convert data from various input formats into a variety of different output formats and to process this data. DocBridge® Mill Toolkit adds the possibility for the flexible creation of custom applications to the range of products offered by Compart.
Through integration with existing core processes DocBridge® Mill Toolkit enables you to develop applications that transform documents into various output formats. The toolkit includes, in a modular package, all libraries, filters and profiles required for the development of such applications. DocBridge® Mill Toolkit is available for the following programming languages: C, C++, Java, .NET (C#). More information on DocBridge® Mill Toolkit:
https://www.compart.com/en-US/docbridge-mill-toolkit-document-processing-software-developers-kit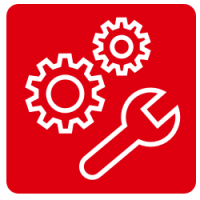 Product Type
---
API / SDK
MacOS
Linux
iOS
Command-line
Developer tool
Java
PDF viewer/printer
Web service
Workflow management
Features
---
Tagged PDF
Annotate
Create
Modify page content
Print
View
Developer tools
Convert from PDF
Convert to PDF
Product sectors
---
Accessibility
Document Management System (DMS)
Enterprise Content Management (ECM)
Workflow management
Tagged PDF creation
PDF/UA creation
Verify
Viewer
Templates
WordPress Cookie Notice by Real Cookie Banner