PDF Conversion Server
Produced by Visual Integrity
Automating PDF Conversion Software since 1993
We've been at this a long time and have a lot to show for it. We have battle-tested, mature core PDF technology, 10,000 satisfied customers around the globe and a comprehensive array of products for everyone from Office 365 users to enterprise developers and system integrators. If your project requires command-line control or API access to power PDF creation or conversion, look no further than the PDF tools from Visual integrity.

Visual integrity's PDF Conversion Server is ideal for:
Transforming PDF drawings and diagrams into true vector formats for print or web
Fast, high-volume enterprise PDF document conversion
Rendering compliant, standard and secure PDF documents
Integrating PDF conversion and creation into your web-services, SaaS and server applications
Adding PDF import and edit features to any Windows, Mac or Linux application
Converting PDF to vector, image, text and archive formats
Generating PDF from scratch, data, API, PostScript, PDF and text
PDF conversion via watch folders for workgroup and departmental workflows
Automated extraction of plain text files and abstracts from PDF documents
Mixed Content projects- Supports all PDF versions including PDF 2.0 across Windows, Mac OS X and Linux
Modified PDF workflows - Add logos, watermarks, stamps and metadata to PDF output during conversion
Font-sensitive projects where scientific and technical formulas and equations must be rendered without flaws
Additional developer tools from Visual integrity
PDF Custom SDK for direct control over PDF objects and text
'Always Free' Evaluations of Developer Tools
We know how hard it can be to find time to run a meaningful evaluation of a new developer tool. Even though our command line tools and API require minimal integration time, your testing needs to fit in your schedule. Our evaluation versions don't time out. Instead, they place a watermark on the converted pages so you can test as long as you need to before making a purchase decision.
Try the Visual Integrity PDF Conversion Server
Try the PDF SDK Framework (includes Convert, Create and Custom SDKs)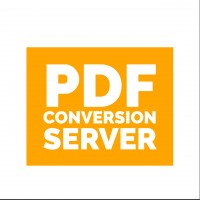 Product Type
---
API / SDK
Windows
MacOS
Linux
Server
Command-line
Developer tool
Services
SaaS
Web service
Workflow management
Utility
Features
---
Annotate
Assemble
Compress
Create
Modify page content
Redact
Print
Reuse
Stamp
Impose
Developer tools
Convert from PDF
Convert to PDF
Merge
Product sectors
---
Archiving
Collaboration
Content Management System (CMS)
Document Management System (DMS)
Electronic invoicing
Electronic Medical Records (EMR)
Engineering & 3D
Enterprise Content Management (ECM)
Forms
Geospatial
Imaging and capture
Litigation support
Output
Packaging
Printing
Privacy / GDPR
Product Lifecycle Management (PLM)
Security
Workflow management
AEC
Information technology
Manufacturing
Publishing
Software development
Creation
Consuming
Editing
WordPress Cookie Notice by Real Cookie Banner