pdf2cad
Produced by Visual Integrity
Open and edit PDF drawings in CAD Programs
The best tool for converting PDF to DXF and DWG
Use pdf2cad to transform vector PDF files into editable CAD drawings saving hours of redraw time. In just seconds, you'll extract an accurate drawing which can be easily modified in popular engineering programs such as AutoCAD, TurboCAD and MicroStation. Output formats include DWG, DXF and HPGL. pdf2cad is ideal for converting CAD drawings, floor-plans, network diagrams and organization charts. It extracts editable CAD entities, layers, objects and text from any computer-generated PDF file while images from scanned PDF files are placed on a non-editable tracing layer.
pdf2cad is available for Microsoft Windows or Apple Mac OS X.
Try pdf2cad free for 30 days or send us a test file and we'll do the conversion for you. It just takes one file to see whether pdf2cad will save you time and money. It's easy to use yet has some powerful options. If you'd rather pass on the learning curve until you see how great it works on your drawings,
then upload a file and we'll do the rest. Try it either way today!
pdf2cad offers Advanced Conversion Options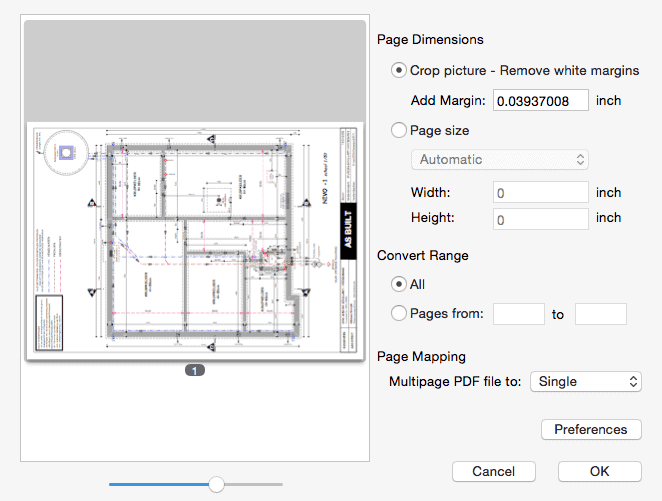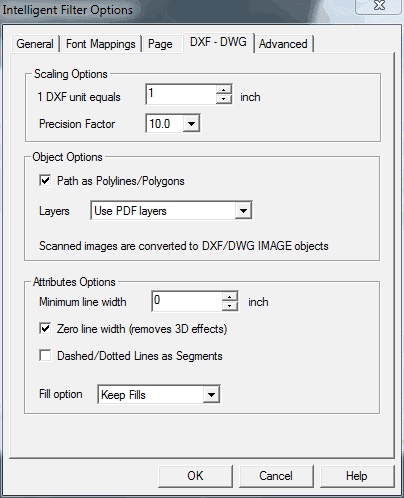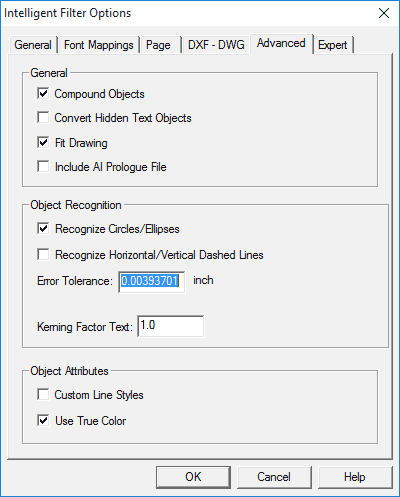 WordPress Cookie Notice by Real Cookie Banner