Agenda 25 & 10

-

25 years of PDF - 10 years as an ISO standard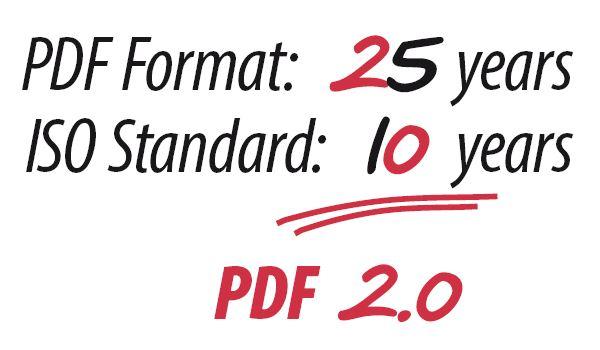 PDF Days Europe is the most popular PDF event of the year. It's where the PDF industry meets, and where institutional and corporate users come to learn what else PDF could do for them.
The first two PDF Days will offer a broad range of educational sessions focused on current and perennial topics in the world of PDF technology.
New designed tracks!
Based on answers to the attendee survey from PDF Days Europe 2017, we will offer three redesigned tracks:
PDF for users! With use cases and practical solutions for business.
PDF for developers! Technical presentations around PDF 2.0.
PDF for marketers! Marketplace information and  resources for PDF Association members.
Expect topics such as:
ISO standardized PDF: what's current and what's next
PDF market analysis
Next-generation PDF
PDF in mobile implementations
Accessible and reusable PDF files
Especially for our members: Using PDF Association resources to augment your own marketing
and much more!
On May 16 PDF Days continues with an interesting post conference program, and for developers, a PDF 2.0 Interop Workshop.