Superace Software Technology Co., Ltd. has announced the release of new and enhanced features for their UPDF software V1.2. The update includes the addition of text editing capabilities, the ability to convert documents to most standard formats, and more. With this update, Superace is continuing its commitment to providing users with powerful and easy-to-use tools that make document creation and management simple and efficient. For more information or to download the latest version of UPDF, please visit their website.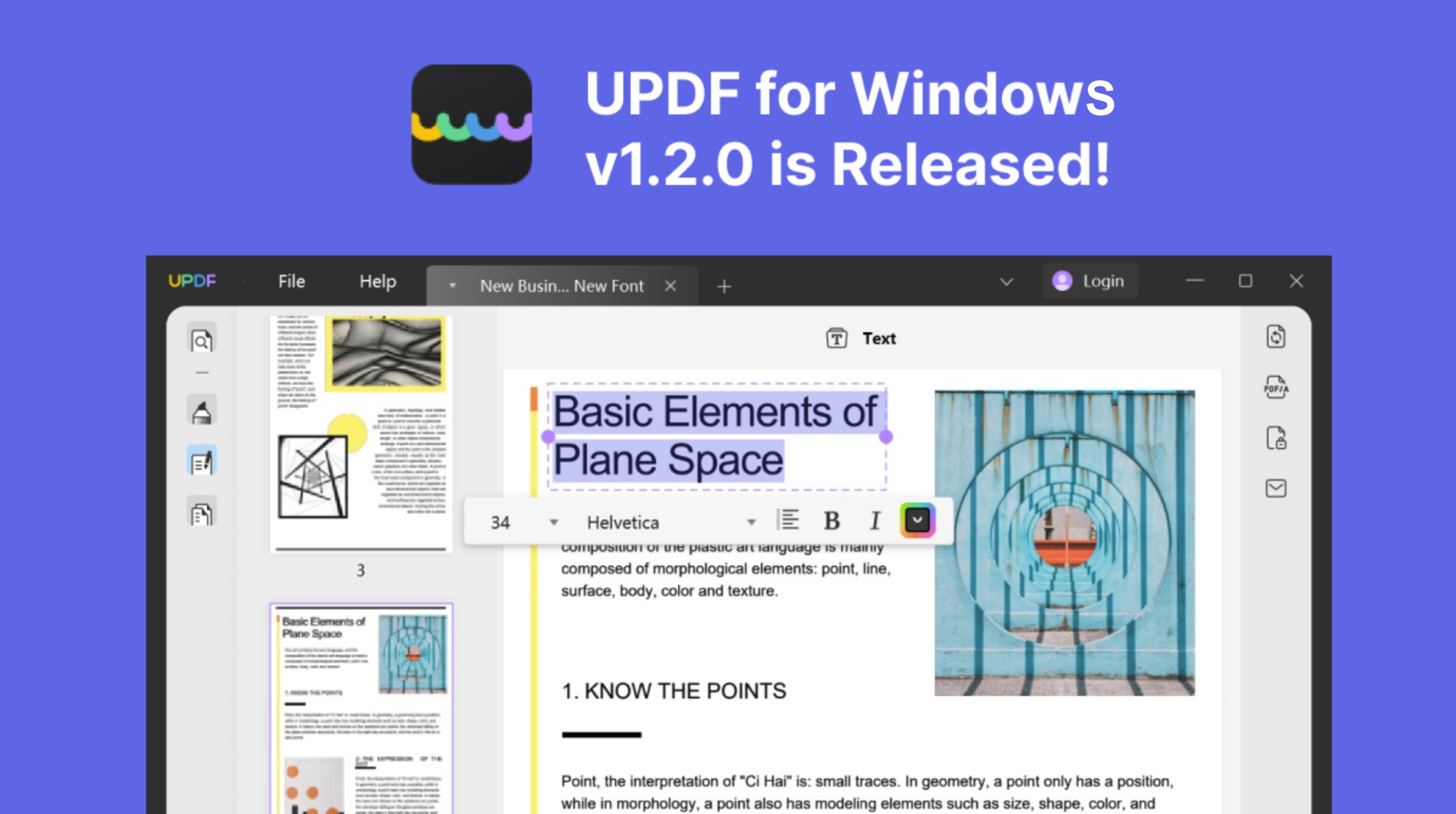 Superace Software Technology Co., Ltd.'s flagship product - UPDF releases new updates in V1.2.0, which include the addition of texts, editing texts, replacing files, adding blank pages, and adding PDF files into pages & converting PDF files into other formats. This makes it an essential tool not only for businesses but also for students and everyone who needs to work efficiently with PDF documents.
Previously, the Windows user of UPDF software was only limited to using the basic features of UPDF, such as reading and annotating PDF files. Only the macOS version had all the features till now. But, with the release of this new update, Superace Software Technology has added tons of new features for Windows users as well.
With the release of this latest update, Windows UPDF users can now access the following features and enhancements:
UPDF for Windows now supports the feature of adding texts to your PDF documents.
Now Windows users will be able to edit the existing text of their PDF files.
UPDF now offers Windows users to replace the PDF files with other documents.
Adding blank pages to PDF documents is a major addition to the features of UPDF for Windows.
The UPDF Windows users will now be able to convert PDF to Word, Excel, PowerPoint, Image, and other formats.
The recent UPDF update for Windows users has allowed them to export the PDF to PDF/A.
Now UPDF Windows users will be able to split the PDF documents based on different options available in the new version of UPDF.
Restructuring the Pricing Model
The Windows version is switching from a totally free approach to a freemium model, where users can save one file per day without a watermark and convert up to five files per day for free. There will be a cost to the user if he goes above the limit.
Free Plan - Under the free model, users can only convert up to 5 files and save changes to one file every day. All the files you wish to read are at your disposal.
Subscription Plan - The Subscription Plan of UPDF is the most cost-effective option for startups because it allows for quarterly and annual payments. It's $14.99 each quarter, or $4.99 per month, or $29.99 per year, or $2.49 per month. With this subscription, you and your business may handle an endless number of documents without ever having to worry about exceeding a file size restriction or seeing an advertisement.
Perpetual Licence - For $49.99, you may purchase a perpetual licence, which includes all the features included in the Subscription plan but does not include major free upgrades during the subscription time.

Superace Software Technology Co., Ltd. is a startup developing PDF converter and editor software. Its star product is UPDF. Now it is available for Windows, Mac, iOS and Android. Superace team pursues the goal of maximizing the efficiency of the user experience by designing a compelling user interface for the…
Read more