UPDF by Superace, an all-in-one PDF editor, has just released a new version featuring AI integration. Powered by OpenAI's ChatGPT, UPDF AI integrates several outstanding capabilities such as Summarize, Translate, Explain, and many more with the ASK PDF category in the UPDF suite. These are swift, reliable, and exceptionally competent solutions for expediting processes and improving PDF document processing.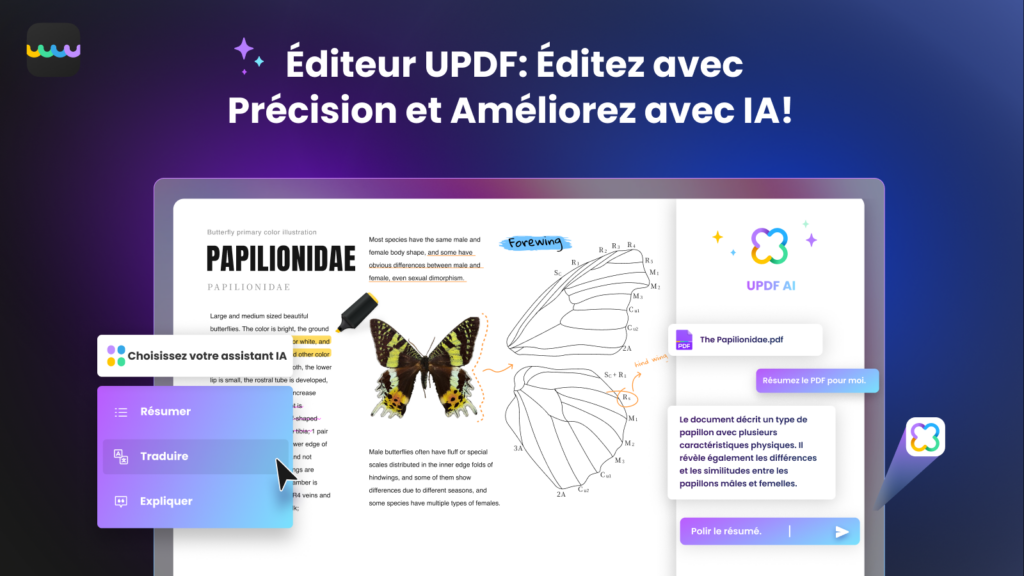 PDF handling features like ChatGPT are amazing, but for professional pdf users, some important features are missing. UPDF new integration allows users to read any PDFs in global languages faster and clearer and leverage the power of AI to improve the accuracy of data analytics in PDFs.
The latest version of UPDF includes the following new AI-driven features:
Summarize PDF
Users can summarize any PDFs in one second. Various web tools can summarize users 'work; however, free ones are unprofessional and sometimes don't give accurate results. Sometimes even just copy-paste essential sentences as a summary. So users don't need to spend money on a different service when you can summarize every page or a 1,000-page file while reading it using UPDF. It can also evaluate intricate data or charts and condense them into digestible, easier-to-understand content bits.
Translate PDF
When collaborating with teammates and clients worldwide, users occasionally receive papers in different languages that you can translate the PDFs into global languages. Additionally, UPDF enables you to upload and translate the entire document in seconds.
Explain PDF
If summary and translations do not suffice, you can use AI to comprehend whatever complex information and data in the PDF you're examining. Explain PDF can be a one-stop query and help users quickly understand obscure words, sentences, in-depth articles, graphics and data in pdf documents. This helps in intaking in tons of information for your work and study and understanding the gist of everything quickly if you are pressed for time. The accuracy is unparalleled due to UPDF AI.
Ask, Chat, Write, Rewrite, Ideate, and More
With ChatGPT's newest set of tools, ASK PDF; you can put forward any question and receive the most appropriate data from thousands of websites in seconds. Whether you are a professional copywriter for the latest product or a student focusing on completing your assignment, UPDF AI has your back. When you ask it for inspiration, it can generate text, or if you want it to modify what you have written into a more collected format, UPDF AI can also do that. With an inbuilt grammar checker, there isn't anything that it cannot help you with.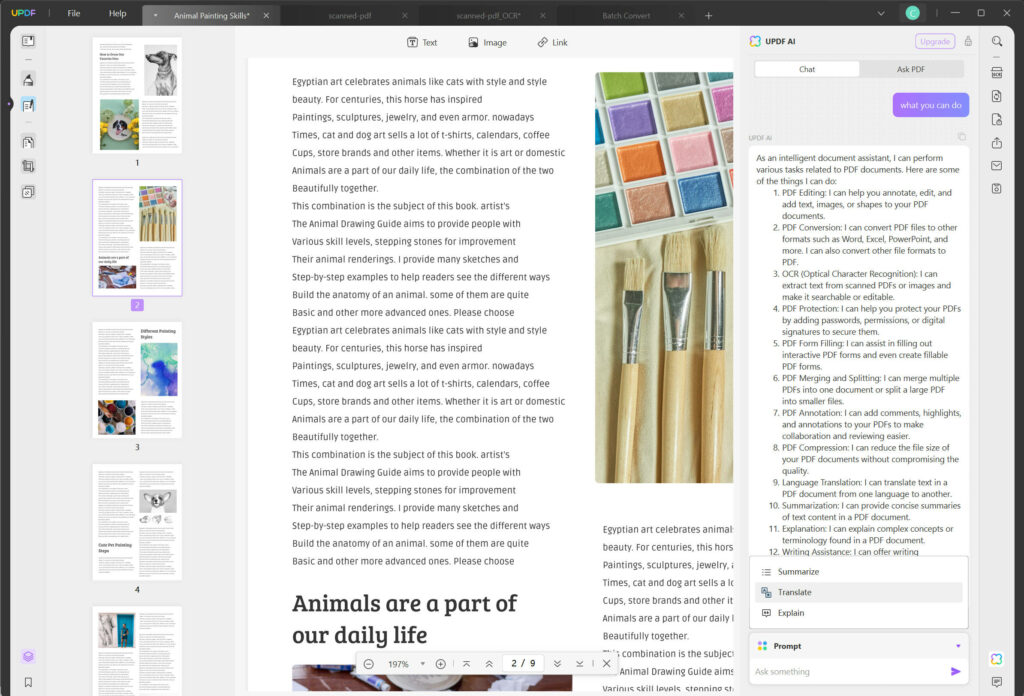 "UPDF realizes the discomfort experienced by PDF users that require a simplified flow in their work or research." Roc Lan, CEO of Superace said, "UPDF currently has a magnificent assortment of colorful features. However, with the incredible inclusion of AI or ChatGPT, the software has transformed into an incredible tool for experts and organizations."
 Compatibility and Price
The most significant advantage of UPDF AI is that users can start with as little as $5 per month by purchasing a yearly membership, which is the lowest price for any such fantastic tool.
UPDF AI is currently available for Windows and Mac. For more information and details, visit https://updf.com/updf-ai/. Watch and explore AI feature https://youtu.be/uTDpyWBNN18.
For free trials and downloads, please check https://updf.com/ or follow us on YouTube, Facebook, Twitter, and Instagram to learn more about UPDF.
PR and Media Contact
Taylor Pang
taylor@superace.com

Superace Software Technology Co., Ltd. is a startup developing PDF converter and editor software. Its star product is UPDF. Now it is available for Windows, Mac, iOS and Android. Superace team pursues the goal of maximizing the efficiency of the user experience by designing a compelling user interface for the…
Read more