Two months ago, Superace Software Technology brought about a revolutionary PDF software that succeeded in providing everyone the free and quality PDF editing experience they deserve. The only premiere application- the UPDF, claims to have manifested the ideal PDF software that functions as a competent tool for users to edit PDF documents and perform important changes using only the simplest ways possible. The UPDF app continuously strives to maintain its promise to deliver what is meant for most users when it comes to heightening their productivity when working with PDF documents.
This time around, the UPDF as it claims to be true to its promise in the first place has now developed another surprise for everyone to be more satisfied with. If you have noted the first release a few months ago, the UPDF swore that once you download it, many surprises are sure to wait to fill your expectations.
PDF Conversion with OCR and PDF protection features are now at the tip of your fingers as the UPDF for Mac has now released its new version V1.2. Now, these are the additional major updates for you to make use of as you continue the surreal experience of effortless PDF work, a dream come true.

These features have now been added to the wonderful arsenal of feature-packed tools the UPDF has to offer. For those who are not yet familiar with these recent functions, here are the details:
PDF Conversion to other Major File Formats
Sticking to a single file type may spare you the confusion and hassle of organizing different documents. That is why PDF is the best go-to thanks to its light and portable nature. However, it is also crucial to use the appropriate file type to get the job done easier and to comply with whatever technicalities are required. PDF files may be considered the most commonly used file format, it is also considered to be the hardest to convert to other formats. Some PDF Converter apps may have succeeded to convert PDF files to other formats, but the results might not be quite the expected. The quality does not remain the same as the original PDF and there are some cases where unwanted characters have been misplaced and some text alignments are disoriented. The UPDF guarantees to distinguish its PDF conversion feature from the conventional ones as you will be able to perform quality conversions to the following major formats: PDF to Word, PDF to Excel, PDF to Powerpoint, Images ( JPEG, PNG, BMP, TIFF and GIF), PDF to Text or RTF, HTML, XML, PDF/A.
Now Supports Optical Character Recognition
"Optical Character Recognition" (OCR) as the name suggests, is a system that can identify text contained within a digital image. Text in scanned documents and photos is frequently recognized using this technique. A real paper document or an image can be transformed into a text-rich, searchable electronic version using OCR-integrated software. With the OCR feature in UPDF for Mac, images that are found on your PDF pages will be looked up for and recognized characters like letters, symbols, and numbers and then convert. The idea of including the images on PDF to be converted to texts as well is made easier thanks to the UPDF as it now has OCR implemented to the main application itself.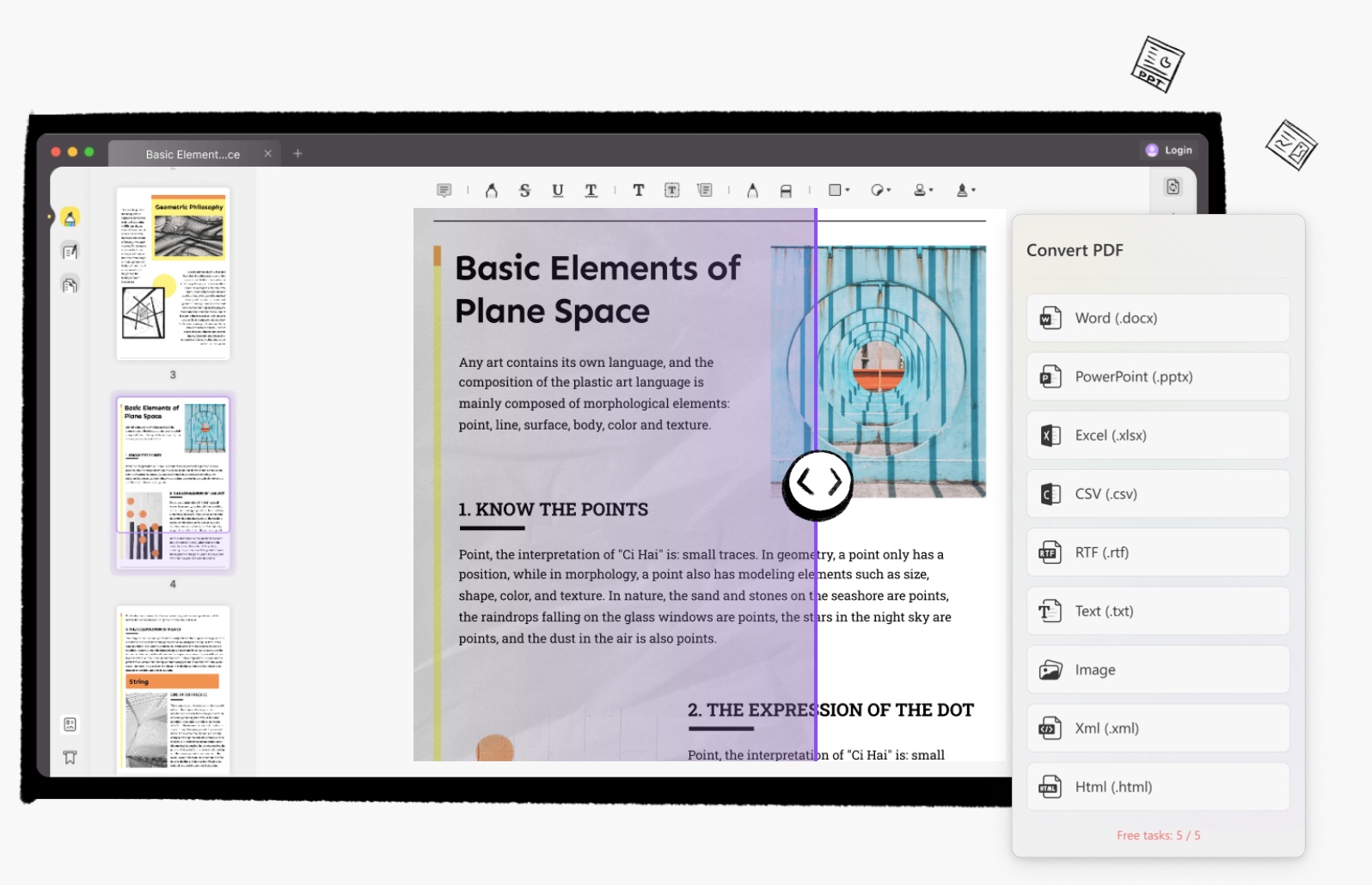 Supports Adding Open Password and Permission Password
UPDF for Mac V1.2 now supports adding open password and permission password to PDF. It protects PDF documents from editing, printing, and opening.
A PDF editing software and at the same time a PDF Converter?  The UPDF answers confidently to that demand while still offering itself as a multi-function app that does not require a single cost from anyone if you only work on one file per day. With these two new features on the latest version release, the UPDF is now one step ahead of becoming an all-rounder application that most users agree to have everything they need. Lastly, no matter how many times this can be repeated, it is still worth the shot that the UPDF will never stop providing everyone with the great PDF experience with so much more surprises awaiting, and more new features rather than in the future.

Superace Software Technology Co., Ltd. is a startup developing PDF converter and editor software. Its star product is UPDF. Now it is available for Windows, Mac, iOS and Android. Superace team pursues the goal of maximizing the efficiency of the user experience by designing a compelling user interface for the …
Read more