During its Pre-A financing round, Superace Software Technology Co., Ltd. (Developer of UPDF) recently closed a multi-million CNY agreement that will be used for product development, team building, and marketing of its most recent initiatives. The investment round was led by Hanyi, along with the participation of Heguang Investment and Tanikawa Capital.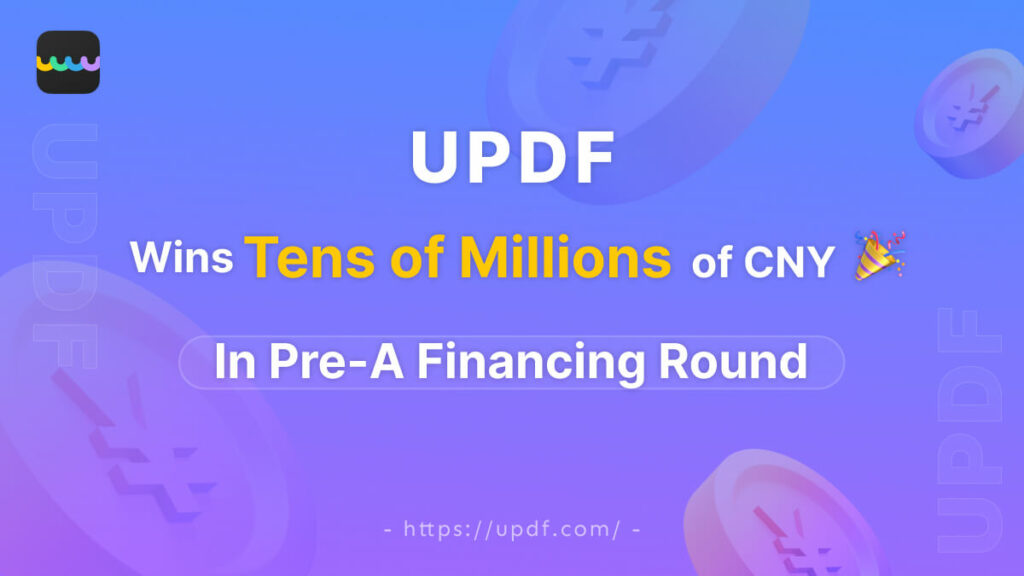 Superace has proved very useful in helping professionals and businesses whose workflow requires massive document processing to discover their pain points. Several software programs and tools provide a staggering array of functionality. Still, they aren't designed with professionals in mind, leaving much to be desired—and not just learning to use a single tool but a steeper learning curve.
UPDF has done a fantastic job of identifying these significant problems and spending enough effort customizing key features like reading, editing, annotation, forms, document signatures, batch processing, etc., to meet user requirements. These improved features outperform numerous pointless features that impede workflow, improving efficiency even more.
UPDF didn't become a star overnight, but with the hard work and innovation of the dedicated team, it has since officially launched in July 2022. Just go the company Superace was initially founded as a SaaS company for the global market. Now UPDF is well-known in professional circles for its editing and reading PDF files and other unique features.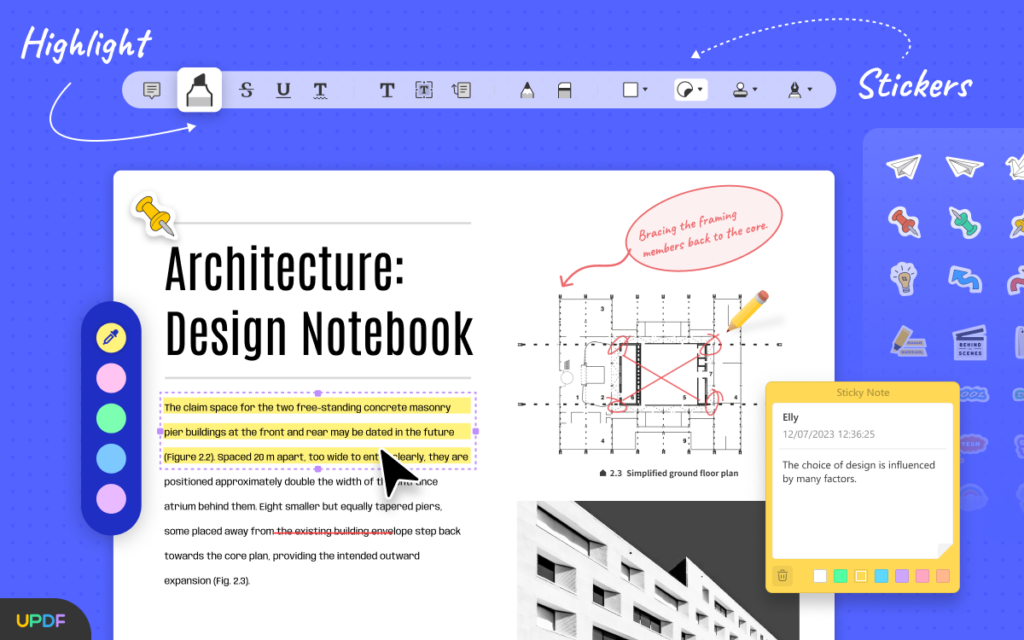 The demand for using PDF file format as the de-facto documenting tool has been realized in SaaS companies and with other Software institutions. The idea behind this popularity has been primarily due to utilizing paperless documentation, making it more sustainable in the long run.
But this PDF shift requires the tools available to streamline the workflow instead of hampering it, making it more complex and expensive. This growth potential inspired Roc, the founder, and shareholder, to assemble a core team of experienced professionals to instigate a new suite of PDFs for the professionals enhancing their workflow with simplistic yet powerful tools.
Roc and his team learned from numerous pain points professionals faced, not just the complexity but also the lack of templates in PDF documentation. Furthermore, most software companies had products having high annual fees, which hindered smaller companies from adding them to their workflows.
UPDF simplified reading, editing, batch processing, and many more essential and useful features while allowing for much easier documentation in many industries, such as gaming and game engines. According to Roc, UPDF can process even large files having sizes up to 5GB within a few seconds, whereas most others would simply crash.
The next most significant pain point was annual fees, where UPDF costs 70% less than its nearest competitor, with a $39.99 annual fee. UPDF also provides cross-linking on most platforms and devices, where most would only provide their best services on a single platform. You can use a single account whether you are working on a Windows PC, mobile device, and MacOS.
Xu Jia, the chairman of Tanikawa Capital, is optimistic about this investment as he says, "Investing in UPDF is our continued optimism about the basic office software industry, especially in the past few years when technology, fundamental software, has been stuck. It is a kind of "possibility" to participate in the development of basic productivity software and serve 1 billion Internet users in China and even the world." He considers this a "mall effort to look back on the history of Academician Ni Guangnan's office software. We were very optimistic about UPDF and its team's technical accumulation and overseas experience in layout documents from the very beginning."
With this significant investment, UPDF can further improve its profit model to serve its users, whereas Superace already provides essential products and services free of charge. Their revenue generation is from SaaS subscriptions, another layer of value-added services improving on cloud services included in the subscription model.
You can free download UPDF trial version to enhance your PDF experience or visit its official website to know more about UPDF team and product

Superace Software Technology Co., Ltd. is a startup developing PDF converter and editor software. Its star product is UPDF. Now it is available for Windows, Mac, iOS and Android. Superace team pursues the goal of maximizing the efficiency of the user experience by designing a compelling user interface for the …
Read more