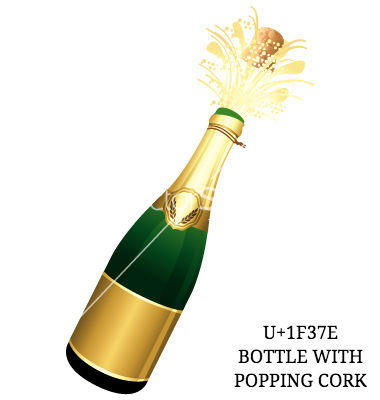 The latest version of the Unicode Standard adds 7,716 new characters and six new scripts. New additions range from emoji characters (including five modifiers for diversity), new ideographs for Chinese, Japanese, and Korean, support for more lowercase Cherokee syllables and languages of Africa including Ik (Uganda), Kulango (Côte d'Ivoire).
The first version of Unicode Technical Report #51, Unicode Emoji is also being released at the same time detailing the new emoji characters and providing design guidelines and data for improving emoji interoperability across platforms
This new data may be used to support emoji characters in implementations, how the new skin-tone modifiers work, and how composite emoji can be formed. The Unicode website now supplies charts of emoji characters, showing vendor variations and providing other useful information.
For the full list of new emoji, including images, see emoji additions for Unicode 8.0.
Three other Unicode specifications are also updated for Unicode 8.0:
For migration purposes see Unicode 8.0 Migration and the migration sections of UTS #10, UTS #39, and UTS #46.
For full details on Version 8.0, see Unicode 8.0.