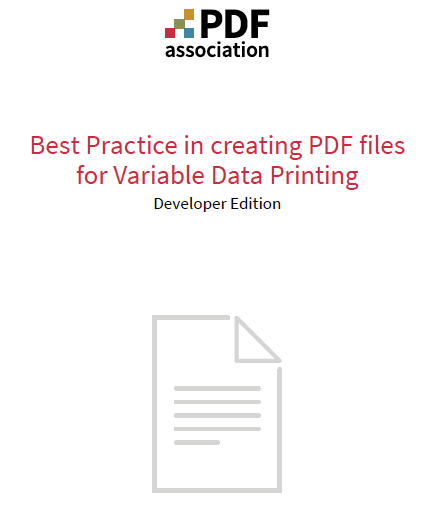 Variable data printing (VDP) is expanding across multiple sectors of the print industry. This technology is one of the key drivers of the rapid adoption of digital printing as it helps print service providers, manufacturers and others to reduce costs and create new opportunities for customer relationship management, among other applications.
File optimization is crucial to VDP, as processing times in this space can critically influence costs and thus, project viability.
The PDF Association's two new guides provide both developers and designers with the information they need to ensure that PDF files can be processed (rendered and printed) as quickly as possible without compromising visual appearance.
Best Practice in Creating Print Files for Variable Data Printing – Developer Edition
Best Practice in creating PDF files for variable data printing – Designer Edition
These documents were developed under the auspices of the PDF Association's Print Product Metadata Liaison Working Group (LWG) and the PDF/VT Technical Working Group (TWG), and are are available for free download.