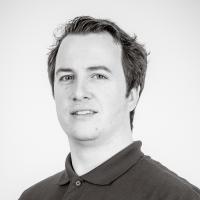 Joris Schellekens, Software Engineer at iText Software, will be hosting a presentation titled"Blockchain and Distributed Ledger Technology for Documents" at the PDF Days Europe 2018.
Presenter: Joris is a 29-year old software developer at iText, a global IT firm with a leadership position in pdf creation. Joris' background is in machine learning, NLP, mathematics, graphs and NP-complete problems. After having worked in the supply-chain industry, he set his sights on document-processing and workflow-automation. At iText he focusses mostly on innovative research projects.
Session Description: Blockchain is a type of DLT in which records are organized in blocks that are appended to a single chain using cryptography and distributed consensus. Each block contains a time stamp and a link to the previous block, ensuring that data in a block can't be altered retroactively. This makes blockchain a good choice for the recording of events, provenance tracking, and document life-cycle management. Signing a PDF in the blockchain instead of storing a signature in a PDF reduces the complexity of the code for a developer who needs digital signing and verification functionality. The same principle can be used in many other use cases to implement a document workflow, to keep track of the location of a document, and much more.
Check out the detailed programme: https://pdfa.org/pdf-days-europe-2018-schedule-of-sessions/
Direct link for registration: https://en.xing-events.com/pdf-days-europe-2018.html